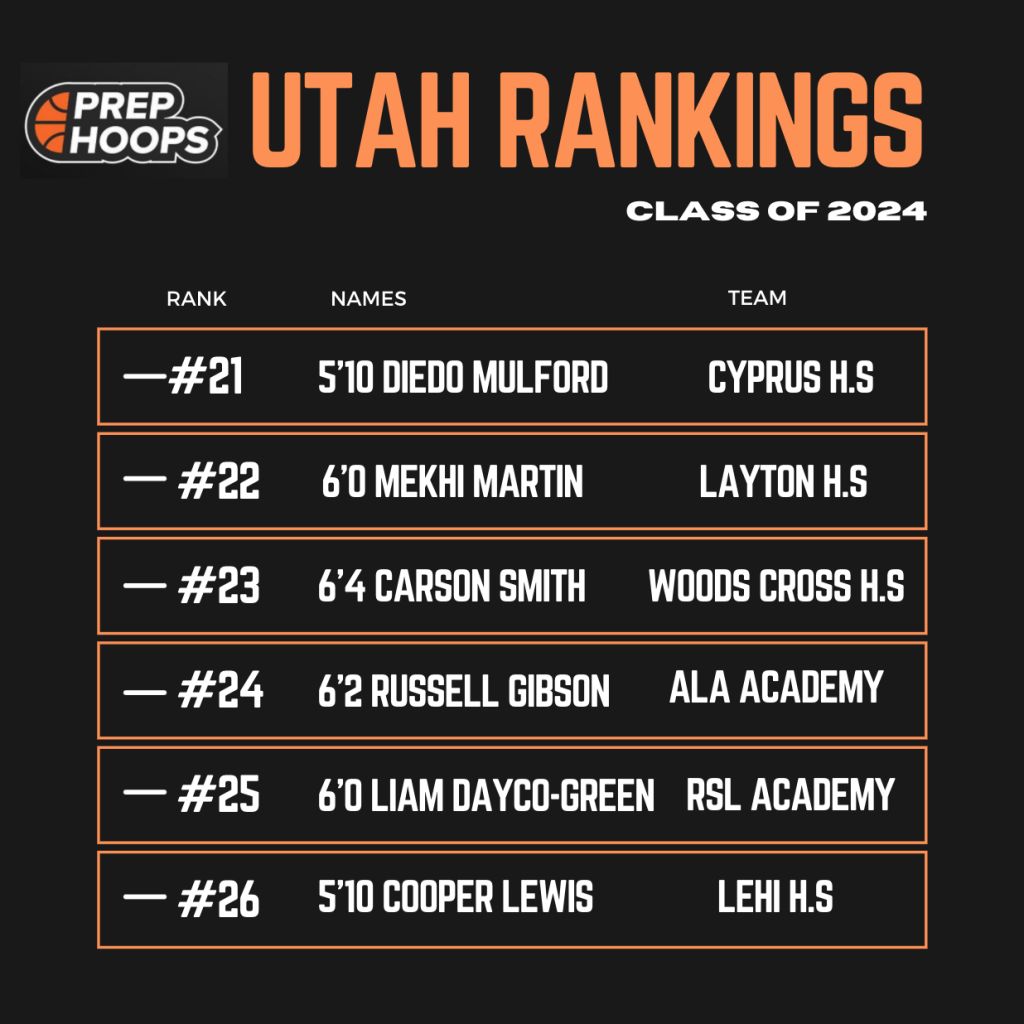 Posted On: 10/10/21 4:26 PM
The Class of 2024 is getting better and there are some players that have really taken a leap in this rankings addition. While these players are still young and have plenty of time to cement their stock in the rankings this is going to continue to change with so many players getting the opportunity to play at a high level. 
Either one of these player could just increase their stock with a few little things. Keep a close eye on them. The list goes on and on with talent.
#21 PHU - 5'10 Diego Mulford Diego Mulford 5'9" | PG Cyprus | 2024 State UT || Cyprus High School ||
Really impressed with this prospect. He has really added so much to his game. Shoots lights out. Has different speeds that he can release the ball from. He can also run at full speed and catch and shoot. He will be one of the top shooters in the state. major zone buster and he is coming off the dribble hot now. That mid-range is really a complement to him and his relocation off of closeouts. 
#22 PHU - 6'0 Mekhi Martin Mekhi Martin 6'0" | PG Layton | 2024 State UT || Layton High School || 
Mekhi has the ability to score and defend. Plays well