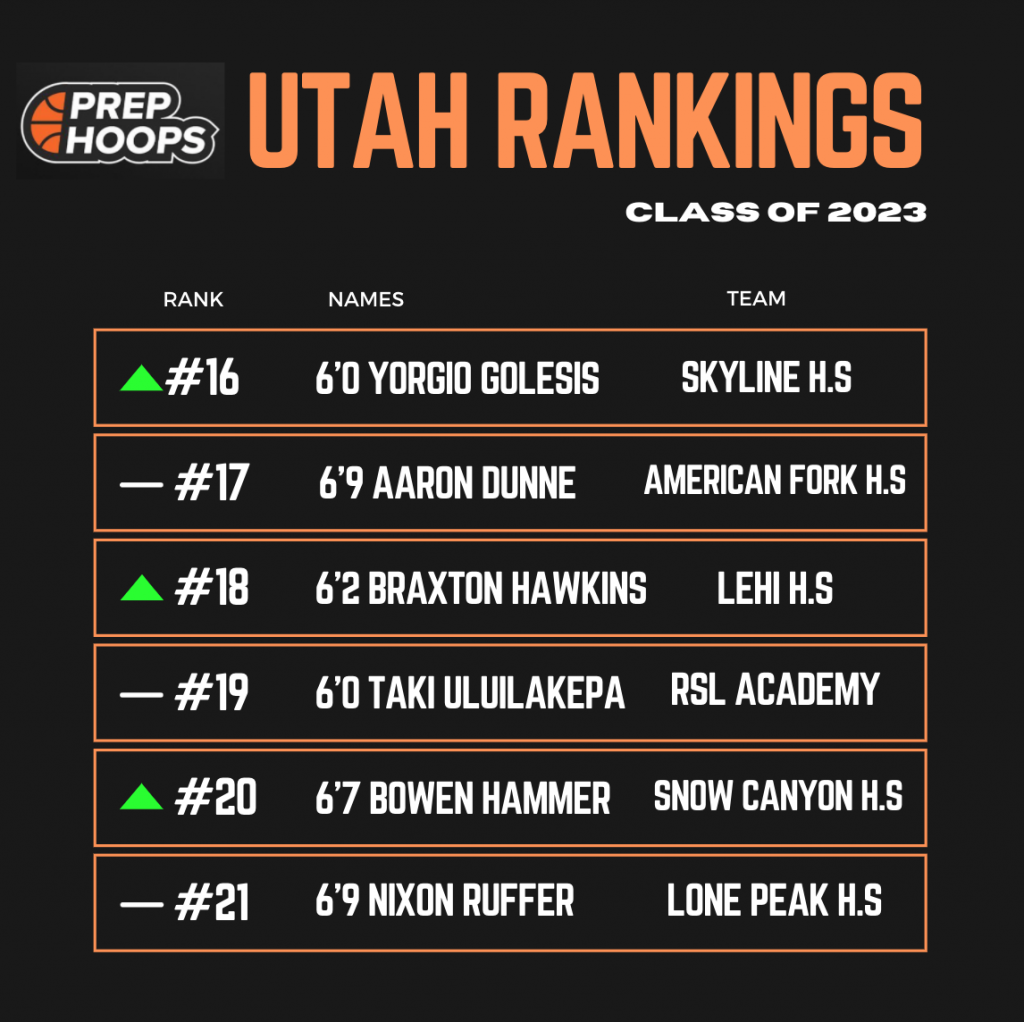 Posted On: 10/17/21 2:56 PM
When you look at the next batch of players in the rankings you can see the potential for the next level with a lot of these young prospects. The Class of 2023 has talent and players keep elevating their stock. 
#16 PHU - 6'0 Yorgio Golesis Yorgio Golesis 6'0" | SG Skyline | 2023 State UT || Skyline High School ||
This kid is a shifty player that can shoot. Really impressed with his offseason work. He has put on some muscle and he is shooting the ball with range. Great decision maker off the pick n' roll and he is a great catch and shoot player as well. 
#17 PHU - 6'9 Aaron Dunne Aaron Dunne 6'9" | C American Fork | 2023 State UT || American Fork High School ||
Aron has improved a lot since he entered high school. While being buried behind bigs in his first 2 years he is now the man in the middle. In fall ball play he has been putting in some solid work. He is getting great position and he is getting deep in the paint. He sets good screens and he is patient on his rolls. Aaron has slimed down but he is still strong. 
#18 PHU - 6'2 Braxton Hawkins Braxton Hawkins 6'2" | SG Lehi | 2023 State UT || Lehi High School