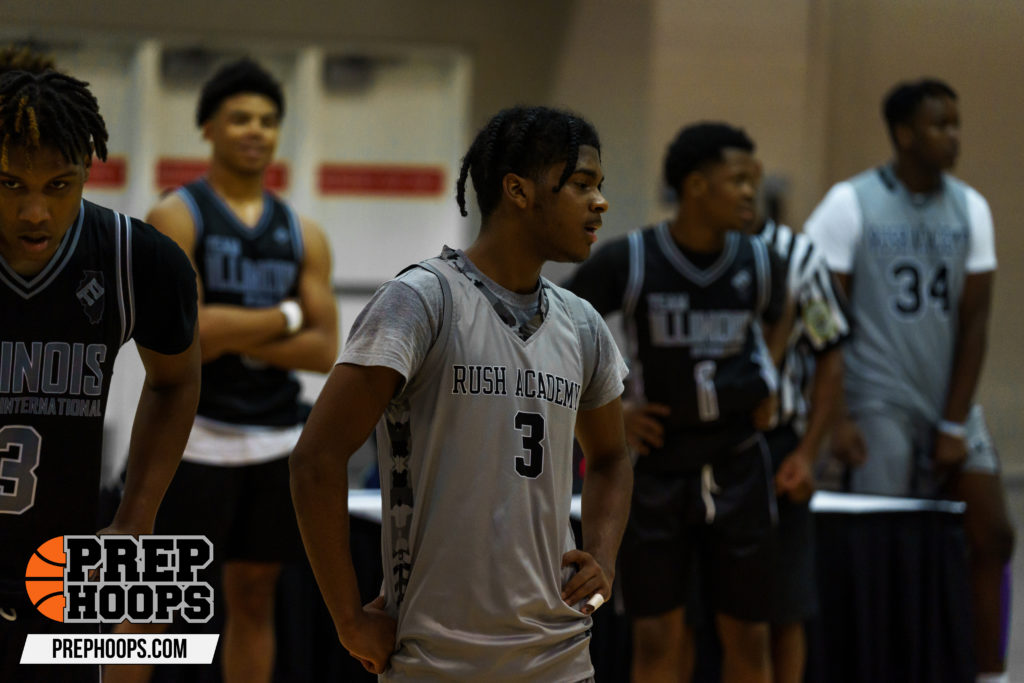 Posted On: 10/25/21 5:10 PM
The Prep Hoops Missouri Top 250 Expo was held this past weekend in St. Louis. Here are a few new names who have emerged from Sunday's Top 250 Expo.
Dwight Lomax Jr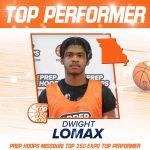 Dwight Lomax Jr 5'9" | PG Francis Howell | 2023 MO 5'9 Francis Howell: A 2023 lefty point guard with good quickness and the ability to keep defenders off balance with his herky-jerky style of play. He was also knocking down contested mid range jumpers.
hunter cole hunter cole 6'4" Farmington Senior | 2022 MO : 6'4 Farmington: A solid 2022 forward who put in good work inside throughout the day. He did a nice job sealing defenders in the post and gave a good target. He also scored on some tough drives through traffic. His blue collar style of play was very effective.
Donovan Sparks Donovan Sparks 6'4" Francis Howell | 2023 MO 6'4 Francis Howell: A 2023 forward who displayed good offensive moves around the basket. His fundamentals were good. He did a good job of keeping the ball high. He can also put the ball on the floor and shoot it.
Peyton Blair Peyton Blair 6'1" | PG Fort Zumwalt South | 2022 MO 6'1 Fort Zumwalt South: A 2022 guard who has some impressive slashing skills to the basket. The lefty makes good use of ball fakes to help set up his downhill drives to