The conventional wisdom around basketball is that it has become a guard's game. Despite this, there definitely will always remain a place in the game for players that get the job done in the painted area.
This year's Prep Hoops Top 250 Expo emanated from Lakepoint Sports in Cartersville. There were over 150 participants made the appearance at the foothills of the north Georgia mountains for the weekend festivities and a great deal of those happened to come from out of state.
Who made a big impact from inside the paint? Here is a look at who made waves near the rim.
Dylan Faulkner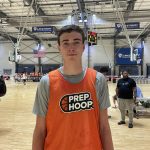 Dylan Faulkner 6'9" | PF Calhoun | 2023 State GA – 2023 – Calhoun HS – When talking about bigs that are difficult to contend with, the 6-foot-8 junior from the Yellow Jackets has to be at or near the top of many a coach's list. Winning a rebounding battle against him is anything but easy and winning a low post tilt against him is also quite the chore. Faulkner will draw contact and find himself shooting freebies at the charity stripe. He will also surprise by running out to the 3-point line for some perimeter defense. Faulkner makes playing the five look almost easy even though he or any big will say it is anything but.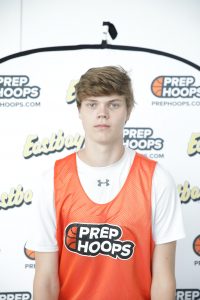 Ryan Bellomy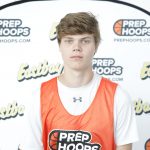 Ryan Bellomy 6'9" | C Harrison | 2023 State GA – 2023 – Harrison HS – Bellomy did not have a daunting trek to arrive at Champions Center in Lakepoint given the home of the Hoyas is located in nearby Kennesaw. Standing at 6-foot-9, Bellomy presents as much of a challenge for any interior defender as anyone in the Peach State. He also presents as much of a challenge for any interior scorer with his ability to block shots. Coaches love to see offensive versatility out of their bigs and Bellomy provides that with a long range shot also in his offensive attack. Bellomy is another two-sport athlete with his second sport of choice being baseball.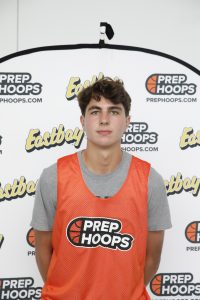 Brigham Rogers
Brigham Rogers 6'9" | PF Blessed Trinity | 2023 State GA – 2023 – Blessed Trinity – The Titans have a Brigham who is a big problem for opponents down low in the paint … Roger that. Opposing coaches know that a center is good when said big is a consistent threat to come away with a double-double on a game-by-game basis. Rogers is a very potent shot blocker and also runs the floor really well. He can get out in transition and finish at the rim with either a layup or slam dunk. Rogers will convert on high-percentage shot opportunities near the rim. He is another defensive versatile big as someone who will play perimeter defense.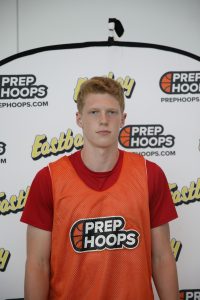 Brodie Scott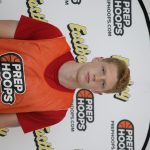 Brodie Scott 6'4" | PF North Oconee | 2022 State GA – 2022 – North Oconee HS – Scott wears red with the Titans – and he and his team had many an opponent seeing red after games. North Oconee went 22-7 in 2020-21 and pi day or Friday, Scott is ready to ball. He runs the floor very well and has a strong finish around the rim. While Scott can make things happen near the basket, one of his stronger moves is coming from the backcourt to either weave through defenders en route to the basket or try a 3-point shot. Scott, at 6-foot-3, makes himself difficult to score on with how he can block shots.