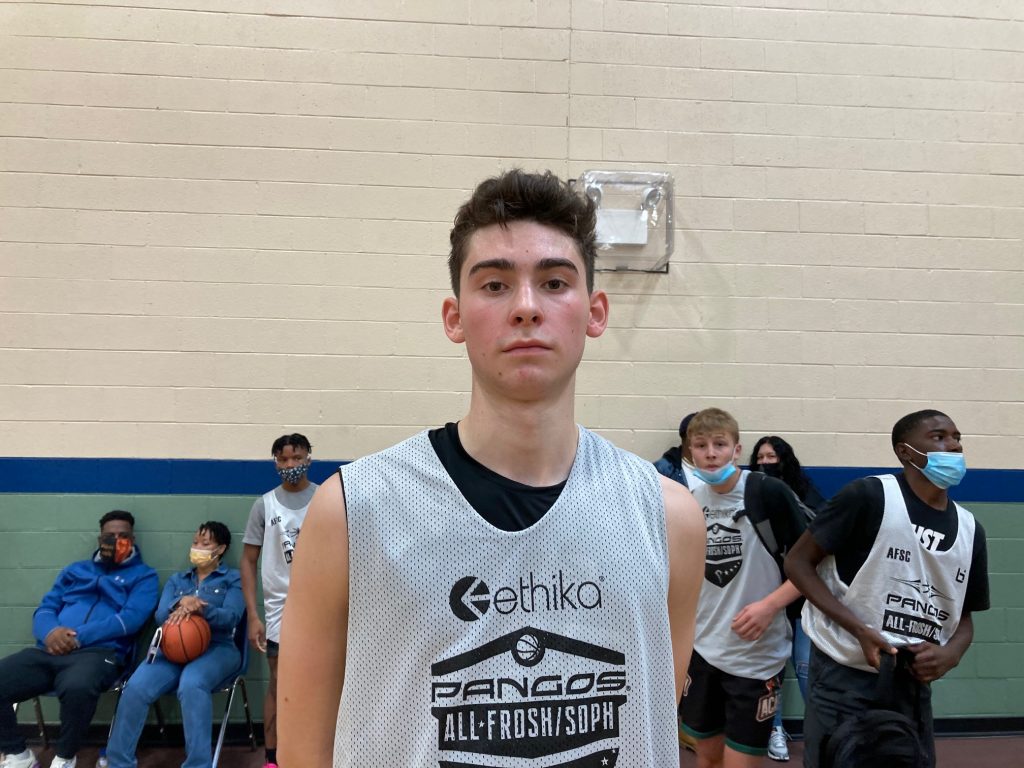 Posted On: 10/24/21 6:00 AM
The Pangos All-Midwest Frosh/Soph Camp was a great opportunity for us to check out some of the top young talent in the state.  Here we dive into our top performers in Pangos All-Midwest Frosh/Soph Camp: 2024 Wings!
Nojus Indrusaitis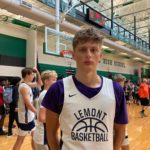 Nojus Indrusaitis 6'4" | SG Lemont | 2024 State IL (Lemont)
This Lemont sophomore is the top ranked wing in his class.  He had a game on Saturday that was just eye popping!  The 6'4" wing is a feathery perimeter shot maker who displayed his explosiveness and burst getting to the rim where he finished with explosiveness.  Skilled passer and overall offensive weapon.  High-major all the way!
Josh Pickett Josh Pickett 6'4" | SG West Aurora | 2024 State IL (West Aurora)
Pickett is a well-built 6'4" shooting guard with strength and athleticism.  Plus three point shooter that hit them from a variety of spots and converted with athletic finishes at the rack.  Legit D1 prospect already.
Carlos Harris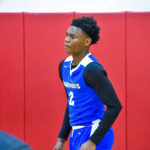 Carlos Harris 6'1" | PG Curie | 2024 State IL (Curie)
Harris is going to be the go to scorer for Curie the next three years.  A physically built 6'2" two guard that attacks downhill with force.  He loves to find the crease in the defense hitting the hole for scores at the rim.  Finishes well through contact taking a bump in the paint.