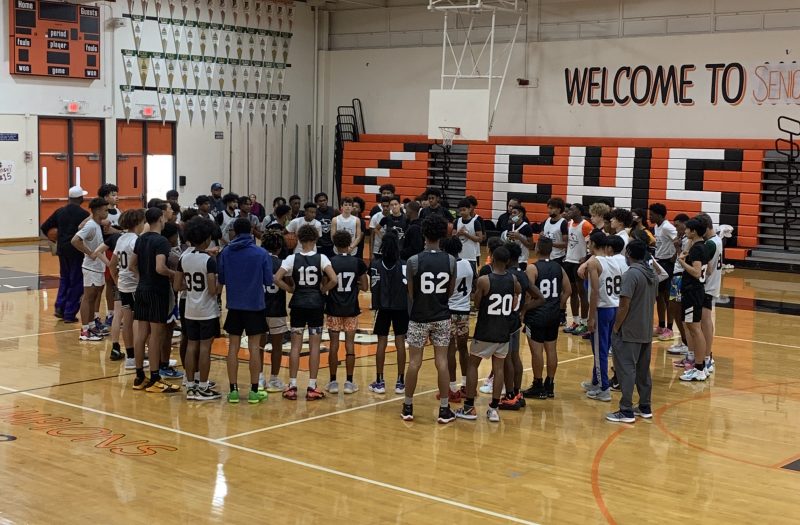 Posted On: 10/27/21 6:38 AM
October 23-24 PH was in Sacramento CA. Attending the First Annual NorCal Frosh/Soph Camp, An event put on by Shawn Hadnot and Ryant Diew of the Sacramento Magic Club. There were approximately 80 players who competed over the wet rainy weekend at Foothill HS. Here we take a deeper look into the talent on display at this event.  
Marcellus Jackson 6'5 of Capital Christian HS.
The athletic Jackson is a shot blocker, he tried to block everything that went up around him. He avoids the contact and goes straight up to meet the ball at his highest point. He's quite active in the post on both ends, going after rebounds, and working to get his points on put backs.  He's an excellent court runner in transition looking for lobs and dunks.
Amani Johnson 6'2 of Salesian Prep HS.
Johnson is one of the rising prospects in this 2024 class we hadn't seen up until this event. He did a good job defending one of NorCal's top prospects. He didn't shut him down, but he did made him work for buckets in the second half when the game was on the line. He got his offense going in the second half