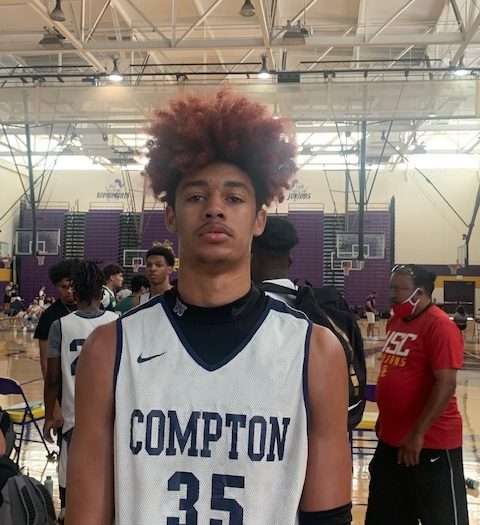 Posted On: 10/19/21 2:13 PM
Lynwood High School in conjunction with the Real Run summer league has been hosting a fall league each Saturday. This time of year serves as warm-ups for teams and the ability to get live reps against other high school competition. I was able to attend the league this past Saturday, 10/16 and here's a look at some additional standouts I saw.
1. Malachi Scott Malachi Scott 6'6" | SF Long Beach Jordan | 2022 State - Compton 2022
Scott is one of the more versatile wings I've seen lately. He can play in the post and he does a good job getting position with his back to the basket. He's a good passer out of the defense. He can also put the ball on the floor and make plays off the dribble. Loves playing in that high post area and he can see the court well. He's got a little turnaround jumper when he's in the paint and he can stretch the defense out the the three-point line. Good rebounder.
2. Sean Simon - Brentwood 2022
Simon was a bit of an undersized post, but he makes up for it with his tenacity. He fights hard on the glass and gets the angles to snatch up boards. He's strong