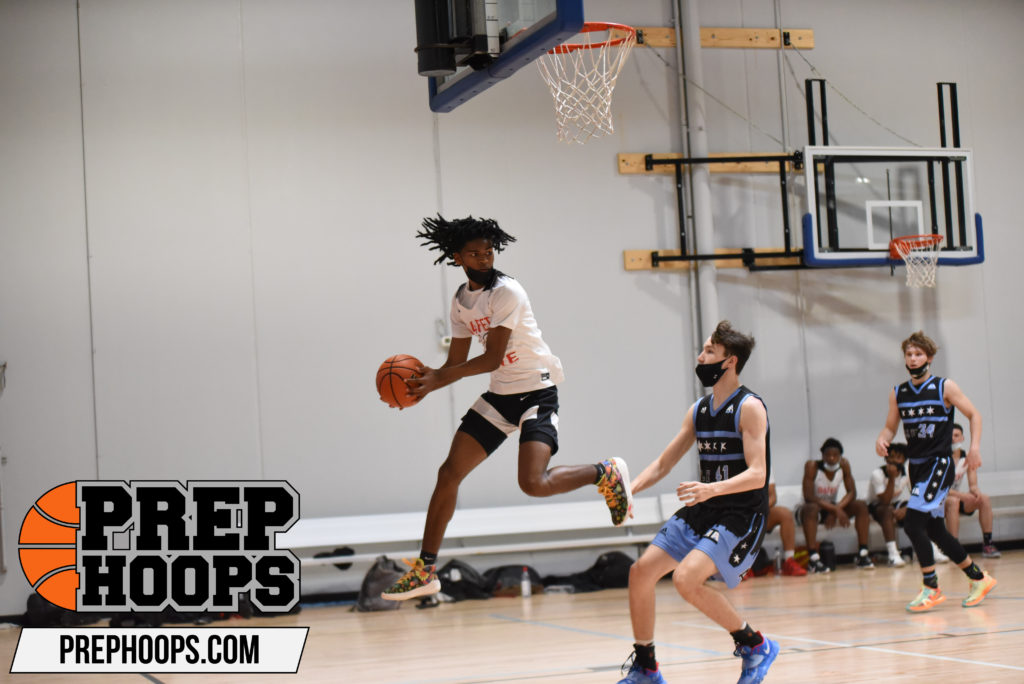 Posted On: 10/25/21 8:27 AM
Let's Get Ready V was a terrific event featuring a high level of talent. It was the girls first run at Let's Get Ready, and they put on a show. I'm going to present an All-Star team from the event.
* Please keep in mind that I can only see what I see, and can't see every minute of every game. 
Ashton Atwater Ashton Atwater 6'0" | CG Otsego | 2022 State MI (2022, CG, Otsego)
Atwater continued his blow up fall at Let's Get Ready. His game is just at another level. He's so strong with the ball and has an array of different moves and ways to create space or work a defender. Atwater needs just the tiniest bit of room to fire off his jumper, which is dangerous from basically anywhere on the floor.
Daquan Coleman Daquan Coleman 6'2" | CG Bendle | 2022 State MI (2022, CG, Bendle)
It was great to see Coleman up and close and personal. He is a very talented young man that I had WAY underrated. Coleman's game screamed "next level" all day on Saturday. He was silky smooth with the ball and shot at a very high clip. Coleman finished at both sides of the rim and showed terrific range on his jumper, hitting a nasty