The annual Prep Hoops Indiana Freshman Showcase took place Saturday at the Boys & Girls Club in Noblesville. The event featured over 150 of the best prospects in the Class of 2025. It was a great opportunity to see several players as they head into their first season of high school basketball. Here, we take a look at Team 8: 
Rogelio Rivera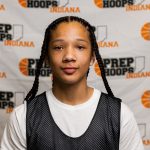 Rogelio Rivera 6'0" | PG North Central | 2025 State IN (North Central 2025)
Rivera (6'0) is a smart prospect who was under control at all times. He was the only guard I saw post up, easily taking a smaller — and weaker — defender to the basket for a score. He was quick and decisive in the open court and was able to knock down 3-point shots. Definitely one of the best players I saw throughout the day. 
Talan Boehler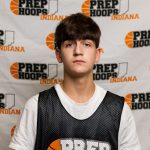 Talan Boehler 6'2" | SG West Vigo | 2025 IN (West Vigo 2025)
Boehler (6'1) is a versatile scorer who showed the ability to attack the basket and make perimeter shots. He also handled the basketball well with both hands under pressure. Boehler's length and sharp instincts help him on the defensive end. He is a confident player but did not force things offensively. 
Chase Konieczny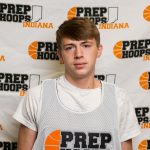 Chase Konieczny 6'4" | SF South Bend Saint Joseph | 2025 State IN (South Bend St. Joseph 2025)
Konieczny (6'3) was an early standout as he was extremely aggressive with the ball in his hands. He has great length and shoots and drives it with ease. Also anticipates well defensively; he had multiple steals and blocks throughout the day. He ended up being one of the top shooters at the event and showed the ability to finish above the rim. Love his competitiveness. 
Trey Dillard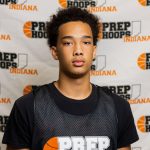 Trey Dillard 6'5" | PF Fort Wayne Wayne | 2025 State IN (Ft. Wayne Wayne 2025)
Dillard (6'5) was one of the physically stronger post players at the event. He gets off the floor quickly and had multiple rebound putbacks. He has soft touch around the basket and did not seem to be bothered by contact. He is the type of player who does not need a ton of touches to make an impact. 
Peko Vrbica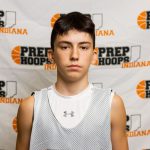 Peko Vrbica 5'9" | PG Crown Point | 2025 IN (Crown Point 2025)
Vrbica (5'8) is a smaller guard but showed toughness and the ability to finish through contact during the showcase. Smart player; he ran to open spots on fast breaks, which created driving lanes for teammates. He has sound shooting mechanics and a tight handle. 
Jaylen Barbara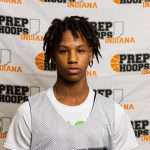 Jaylen Barbara 6'0" | SG South Bend Riley | 2025 IN (South Bend Riley 2025)
Barbara (5'9) took control of the offense several times. Tough, confident player with deep range. He was one of the only prospects I saw that consistently showed the ability to score at all three levels.  Barbara is a smaller guard but had no problems finishing at the rim. He also set up teammates for easy baskets. 
Samuel Wellman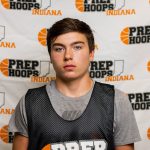 Samuel Wellman 6'0" | SG Portage | 2025 IN (Portage 2025)
Wellman (6'0) is an unselfish player who is creative in transition. He moved without the ball, showing a high basketball IQ. On one play, he set his defender up for a backdoor cut. He was able to finish with both hands and kept his chin on the rim. Wellman was also active on the boards and was one of the better rebounding guards I saw play. 
Caleb Wright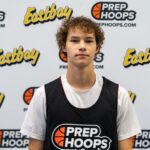 Caleb Wright 6'1" | PG Sheridan | 2025 State IN (Sheridan 2025)
Wright (6'1) is an extremely unselfish player who had several nice assists. He sees the floor well and is able to deliver passes on time with precision. He has a quick release on his jump shot and does a great job of setting his feet (shot ready before the catch). Wright also showed the ability to score in the paint with soft touch.
Nathan Baker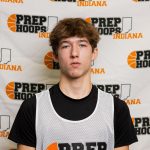 Nathan Baker 6'6" | PF Fishers | 2025 State IN (Fishers 2025)
Baker (6'4) is a long and skilled wing. He ran the floor with purpose and was able to finish through contact at the rim. He also looked comfortable handling the ball on the perimeter. He is a versatile defender who creates problems with his energy and length. 
DeVaughn Vales Jr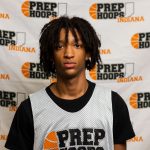 DeVaughn Vales Jr 5'10" | SG Warren Central | 2025 IN (Warren Central 2025)
Vales (5'10) is an athletic guard who can finish above the rim. He was able to create plays in transition during the event, showing great vision. He has a quick first step and is able to get past defenders with a smooth handle. His length and athleticism make him a pesky defender. Vales will be a fun player to watch the next four seasons.