The annual Prep Hoops Indiana Freshman Showcase took place Saturday at the Boys & Girls Club in Noblesville. The event featured over 150 of the best prospects in the Class of 2025. It was a great opportunity to see several players as they head into their first season of high school basketball. Here, we take a look at Team 7:
Fletcher Cole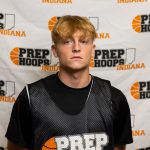 Fletcher Cole 6'0" | PG Paoli | 2025 State IN (Paoli 2025)
Cole (6'0) is tough and crafty, which is what you would expect from a player from southern Indiana. He was easily one of the top guards I saw at the event. He hit deep threes, had a tight handle on drives to the basket and was effective in transition. Cole led his team in scoring with 46 points in three games. 
Dylan Fey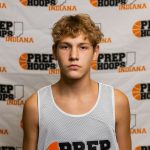 Dylan Fey 6'2" | SG Penn | 2025 IN (Penn 2025)
Fey (5'10) was one of the best shooters at the showcase. He hit midrange jumpers and shots from behind the arc. He was ready to catch and fire on the perimeter and did not need much time to get his shot off. Defensively, he was aggressive and moved well from side to side. 
Mason Dowell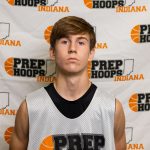 Mason Dowell 6'1" | SF Fishers | 2025 IN (Fishers 2025)
Dowell (6'1) was one of the longer guards at the event. He made shots from distance and was able to rise over his defender on midrange jumpers. He created plays in transition and moved well without the ball in the half court. High IQ player who was also effective defensively with his length and athleticism. 
Joreim Lomax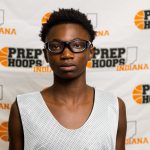 Joreim Lomax 6'0" | SG Avon | 2025 IN (Avon 2025)
Although Lomax (5'9) is a smaller point guard, he is tough and held his own at the showcase. He will improve as he continues to grow into his body. He was decisive with the ball and showed a quick and accurate jump shot. He also anticipated well at the defensive end and was able to stay in front of his man. 
Carpenter (6'0) was one of the most versatile scorers at the event. Very confident player; he made a 3-pointer at the buzzer in one of the games and took over the offense at various times. Defensively, he showed quick hands and feet. Carpenter could develop into a really nice guard at Richmond. 
Cayden Jones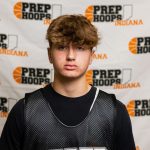 Cayden Jones 6'2" | SG Center Grove | 2025 IN (Center Grove 2025)
Jones (6'1) was aggressive offensively and made shots from distance throughout the event. When the defense collapsed, he was able to drive and finish through contact. Jones looked to rebound consistently and was able to grab the ball and go, which created easy looks for teammates. 
Henri Maye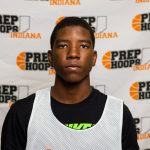 Henri Maye 6'4" | PF Indianapolis Tindley | 2025 IN (Indianapolis Tindley 2025)
Maye (6'4) is a long and lanky post prospect. He has good bounce and could grow into a really special defender as he matures and adds muscle. He was not aggressive offensively Saturday but rebounded and ran the floor with purpose. He was also able to find shooters on the wings after catching the ball in the post or at the elbow.
Michael Johnson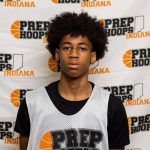 Michael Johnson 5'11" | PG Southport | 2025 IN (Southport 2025)
Johnson (6'0) is a lefty lead guard who has a smooth handle. He played under control, kept his eyes up in transition and was extremely unselfish. He showed the ability to make midrange shots and had no problem pulling up off the dribble. He made a right-handed floater in one game, showing his versatility when driving the basketball.