The annual Prep Hoops Indiana Freshman Showcase took place last weekend at the Boys & Girls Club in Noblesville. The event featured over 150 of the best prospects in the Class of 2025. It was a great opportunity to see several players as they head into their first season of high school basketball. Here, we take a look at Team 15: 
Shane Sims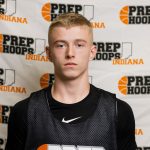 Shane Sims 6'3" | SG Evansville Harrison | 2025 State IN (Evansville Harrison 2025)
Sims (6'3) played with great energy and was one of the physically stronger wings I saw at the event. He used his length and quick jump to grab multiple offensive rebounds. He didn't need much time or space to get his jump shot off and finished with five 3-pointers in three games. He led his team with 41 points and nine rebounds (three games). 
Jett Turner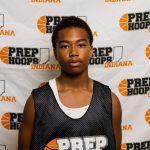 Jett Turner 6'0" | PG Cardinal Ritter | 2025 IN (Park Tudor 2025)
Turner (5'10) is a shifty lead guard. He was able to change his pace in pick-n-roll situations and showed the ability to create shots for himself and teammates. He made three 3-pointers in three games and was able to rise over the defense on midrange attempts. Tough player who brings energy to the floor. 
Chase Barnes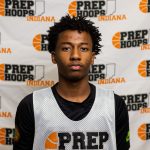 Chase Barnes 6'0" | SG Fort Wayne Wayne | 2025 State IN (Fort Wayne Wayne 2025)
Barnes (6'0) showed an explosive first step on drives to the basket and elevated well on midrange jump shots. He was unselfish but took advantage of scoring opportunities. He was one of the top ball handlers I saw at the event and was really smooth when attacking in transition. 
Denhm Holt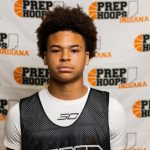 Denhm Holt 6'2" | PG North Central | 2025 IN (North Central 2025)
Holt (6'1) is a confident player who was creative with the basketball in the games I saw him play. He has good vision and was able to control the offense when running the point. He showed a tight handle and was difficult to stop in transition with his passing ability. He was also one of the better on-the-ball defenders I saw as he stayed low and moved well laterally. 
Jeron Elmore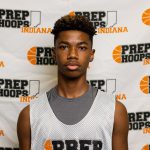 Jeron Elmore 6'2" | SF Warren Central | 2025 IN (Warren Central 2025)
Elmore (6'1) has a chance to be a special defender with his quick feet, high motor and long arms. He was not aggressive offensively but looked under control at all times and played at his pace. He moved well without the basketball and put pressure on the defense in transition with his speed. 
Gabriel Burgin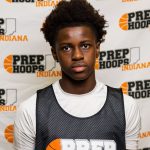 Gabriel Burgin 6'5" | SF South Bend Washington | 2025 IN (South Bend Washington 2025)
Burgin (6'6) is a versatile defender who was able to guard multiple positions during the event. He is strong enough to guard post players and fast enough to defender smaller guards. He has good bounce and got off the ground quickly when crashing the boards. He showed the ability to make perimeter shots, finishing with three 3-pointers in three games. 
Jadan Peterson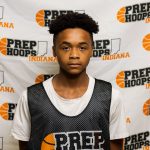 Jadan Peterson 5'8" | PG Connersville | 2025 IN (Connersville 2025)
Opposing defenders had problems staying in front of Peterson (5'8). He changed his speed on drives to the basket and the shot the ball with confidence from the outside (four 3-pointers in three games). He played under control and looked to get his teammates involved. Really like his composure and feel for the game. 
Cal Schembra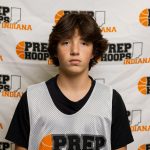 Cal Schembra 5'9" | PG Center Grove | 2025 IN (Center Grove 2025)
Schembra (5'9) is a crafty lefty who plays with a ton of energy. He was able to score in a variety of ways, finishing with 20 points and four threes in three games. He did not hesitate to shoot it from the perimeter and showed a smooth release. Schembra was a pest defensively and used his quick hands to create turnovers. 
Alex Farley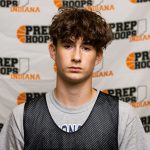 Alex Farley 5'11" | PG Frankfort | 2025 IN (Frankfort 2025)
Farley (5'11) showed a well-rounded skillset. He was ready to catch and shoot on 3-point attempts and was able to pull up off the dribble from midrange. He crashed the boards hard and never seemed to run out of energy. Unselfish player who was able to get in the paint and find open teammates for 3-point looks. 
KJ Bradley KJ Bradley 6'0" Herron | 2024 IN (Indianapolis Herron 2025)
Bradley (6'0) was another standout defender who moved his feet extremely well when defending the ball. He has a strong body and can reach another gear when driving the ball or attacking in the open court. He did not force bad shots during the event and showed good rhythm and a smooth release on his jump shot.