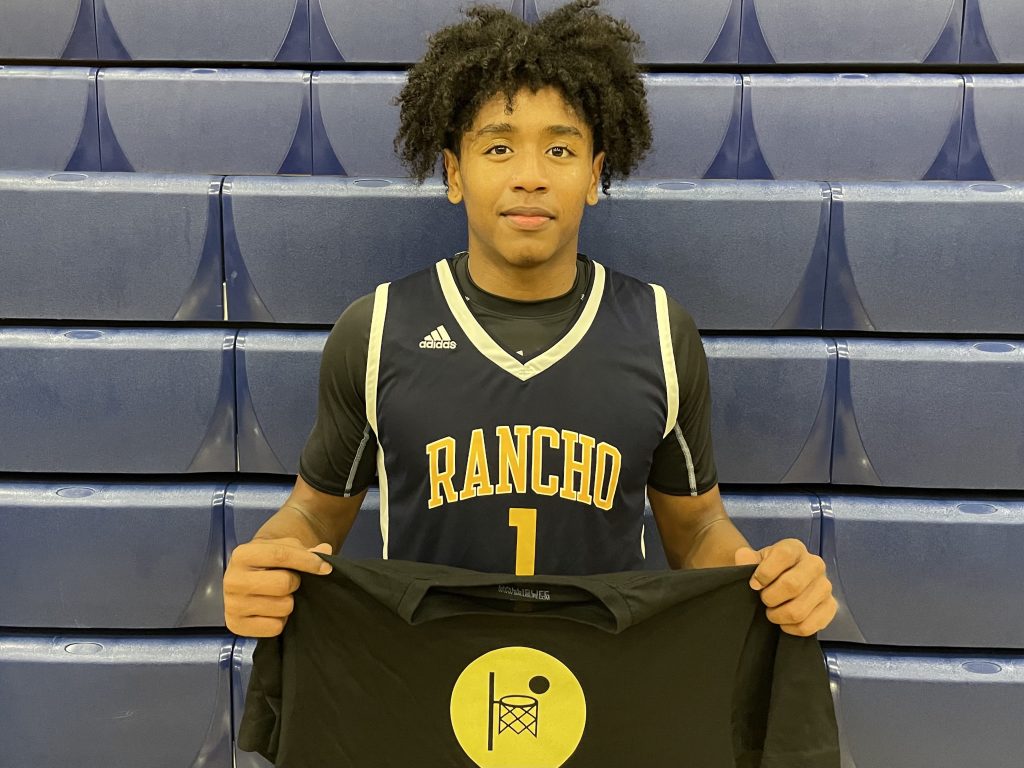 Posted On: 10/25/21 2:51 PM
The Hoops By Ugland Fall HS Showcase featured 20 games over the course of two days, hosted by Beckman and Servite high schools. The event featured some of Southern California's top high school programs including: Santa Ana Mater Dei, Damien, Rancho Christian, Colony, St. Anthony, Fountain Valley, Eastvale Roosevelt, Gardena Serra, and more. In this piece we take a look at some sleeper prospects whose performances put them on the SoCal basketball map.
Julien Gomez, La Mirada - Matadores' coach Randy Oronoz made it a point to mention Gomez as a freshman to watch and he wasn't wrong. The 6-foot-2 guard has a nice overall feel for the game and can play well out of screen-roll action on the wing. Gomez did a nice job of curling around ball screens and knocking down mid-range jumpers both contested and uncontested.
Micaiah Hankins, Rancho Christian - Hankins is a lightning quick guard who transferred to Rancho Christian from Temecula Valley and immediately brings a floor general presence to the Eagles roster. Hankins, a 5-foot-10 senior point guard, uses his speed and quickness to his advantage in the open court when blowing by defenders and getting