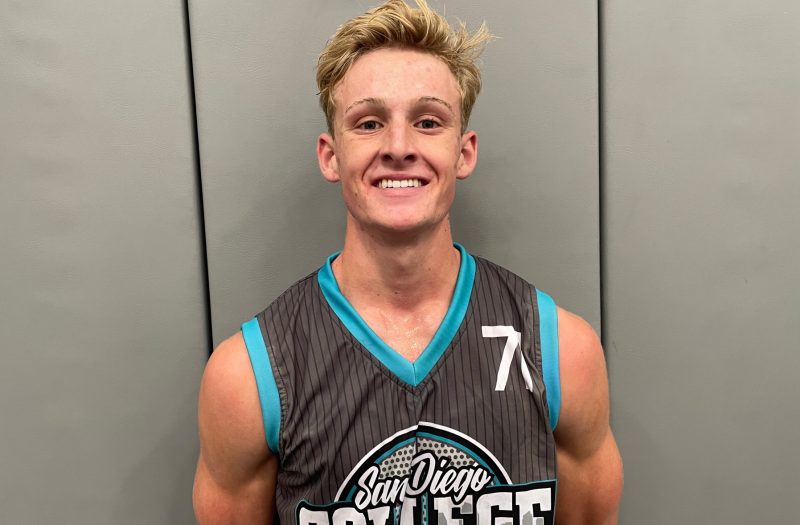 Posted On: 10/15/21 6:22 PM
This month's Fall College Showcase featured about 90 individual players, who came from as far as Las Vegas, in the Gamepoint Facility in San Marcos. 
Co-hosted by Coastal Elite, Gamepoint and the Cali Rebels travel basketball organizations, many of the players were affiliated with those programs, while some came for additional exposure. 
At the end of the event, about 60 kids were selected for the Top 20, 40 and 60 games. 
We started our coverage with a first, second and third team. We move along to other standouts, including a report on the top long-distance shooters (not listed in other reports).
Fall College Showcase: Top Shooters 
Ben Camargo, 6-0 2022 G, Oceanside
Camargo shoots a bit of a knuckleball, but if his feet are set, he's one of the best shooters in the gym. He hit seven threes in a Top 40 game that saw both teams shoot the ball at a ridiculous clip. 
Zach Ibbetson,6-2 2022 G, Norco
Ibbetson is a chiseled, athletic combo guard who can do damage off the bounce as well, but his ability to catch and shoot from deep (really high-arching shot), earned him a birth in the all star games.