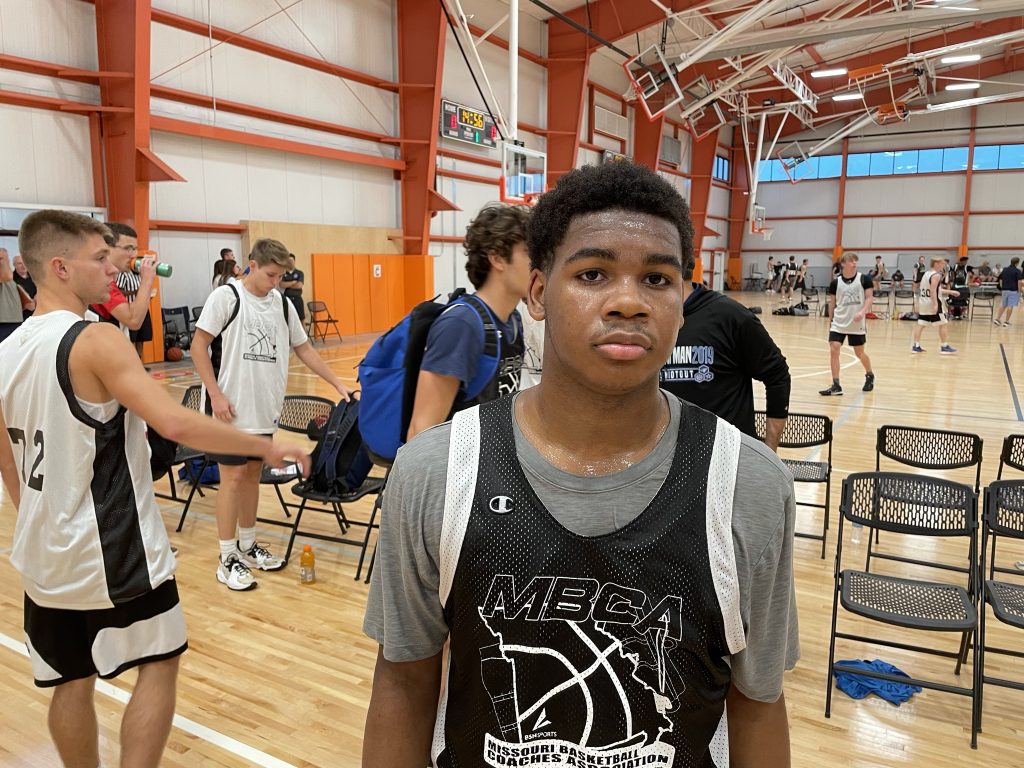 Posted On: 10/9/21 8:12 PM
Prep Hoops Missouri takes a look at the members of the Warriors squad who played in last weekend's Elite 50 Camp, which was presented by the Victor Williams Basketball Academy and 810 Varsity.
Jaron Briggs 6'4" Piper: A dynamic 2022 shooting guard with excellent handles and 3-point shooting ability. He was good off the catch and he could create just enough daylight off the dribble to get off his shots from long distance. He also had some tough takes for buckets in traffic as well as a few big transition dunks.
Landon Braun 6'5" Blue Valley Northwest: A versatile 2023 forward with a blue-collar work ethic around the basket. He was active and his was able to maneuver well inside with excellent footwork to get buckets. He is also an excellent passer from the high post.
Titus Holmes 5'9" Winnetonka:A pass-first  2022 point guard who was solid with the basketball with good fundamentals and sound decision making. He made the simple pass, which was very effective and made for good offense for his team.
Jaiden Washington 6'0" Lincoln Prep (pictured): A thick-bodied 2024 point guard who was very entertaining to watch. He is physically strong and he was able to