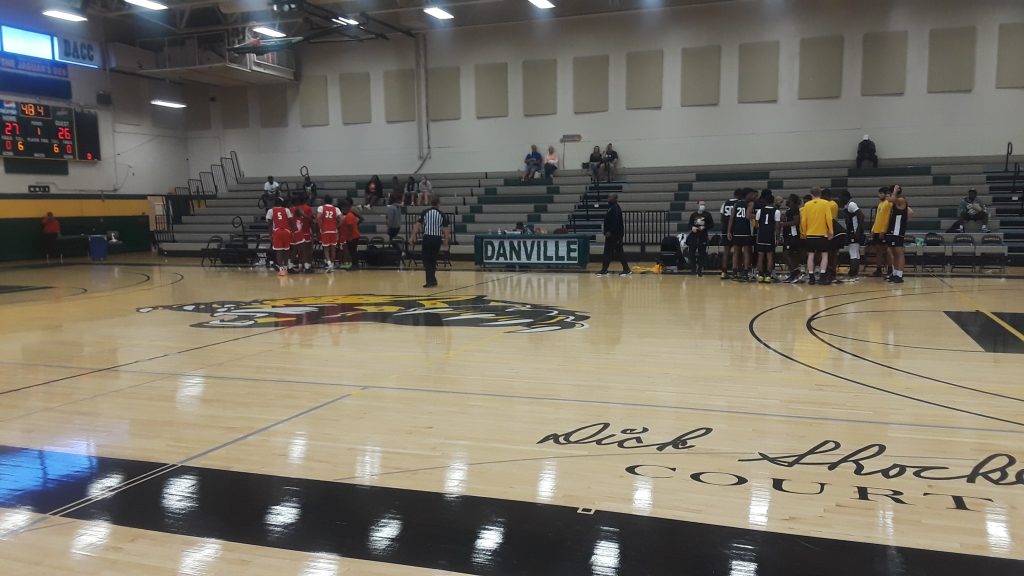 Posted On: 10/6/21 6:00 AM
It's was the first weekend in October and that means JUCO basketball is starting to prepare for the season. The first stop for most junior colleges in the state is Danville Area Community College because they host the first official jamboree. Prep Hoops Illinois stopped by to see how some of the state's former top high school players were shaping up for this upcoming season. 
Jakobi Heady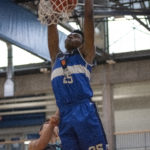 Jakobi Heady 6'6" | SF Hillcrest | 2021 State IL   6'7  Freshman – Wabash Valley (Hillcrest)
Heady has shown improvement in a matter of months since school started. He is still effective on the wing as he knocked down a three from the corner and made a nice baseline move at the rim. He improved his defensive output by blocking four shots with one being a dunk at the rim. Then to start the half he stole a pass at half court and dunked it in transition. Solid debut for Jakobi!
Aaron Tims Aaron Tims 6'7" | PF Hinsdale South | 2020 State IL 6'7 Sophomore – Spoon River CC (Hinsdale South)
Tims is a legit stretch four college player that has added quite a bit of muscle since his high school days. Aaron is able to score from the post and from the mid-range extended to the college three pointer. He rebounds well at the rim and shows some skill putting the ball on the deck. 
Isaac Stanback 6'4 Sophomore – Wabash Valley (Homewood Flossmoor)
Physical undersized forward who gets downhill off the dribble at times scoring in crowded lanes taking tons of contact. Isaac can take a bump and score no matter the size of the defender. Stanback is a superb rebounder and shows great timing when the ball hits the rim. 
Kevin Vance  6'8 Sophomore – Kankakee CC (Bloom)
Vance is an uber athletic lanky post player. He runs the floor well usually cleaning up missed layups or shots in transition.  He racked up several blocked shots in the game I watched proving to be a sound rim protector. Offensively he did make a few plays from the post around the rim. With added strength he can be good front court piece.
Kenton Wright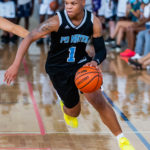 Kenton Wright 5'10" | PG Hillcrest | 2021 State IL   5'10 Freshman – Wabash Valley (Hillcrest) 
Kenton (KD) is still the defensive guard who gets into ballhandlers full court looking to cause turnovers. Wright is still rounding out his position as a point guard at the college level but one thing that hasn't changed is he still likes to hit shots from mid-range elbow spot on the court. 
Robert Stroud 6'6 Sophomore – Kankakee (Danville) 
Robert is big forward with a bulk and makes plays off the dribble with his handle taking a bump in the process.  Stroud plays at a reasonable pace which helps him take advantage of possible mismatches if presented. He can finish around the rim with either hand. 
Gary Clay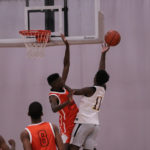 Gary Clay 6'3" | SG Hyde Park | 2021 State IL 6'3 Freshman – Wabash Valley (Rich Township)
Clay had some nice moments getting after players 94 feet getting one steal and laying it up. He is making the transition to lead guard and he had a few hiccups, but Clay competes hard on both ends and that makes up for his mistakes.  With more reps Gary will be a high impact guy at the JUCO level.
Daniel Reed Daniel Reed 6'0" | PG Homewood Flossmoor | 2021 State IL 6'0 Sophomore – Parkland (Homewood Flossmoor) 
Reed is a steady lead guard that controlled the pace of the game for his squad. Daniel has a solid mid-range game and moves the ball well within the offense. Reed also defends the ball well putting tons of pressure on opposing ballhandlers forcing them to make mistakes.