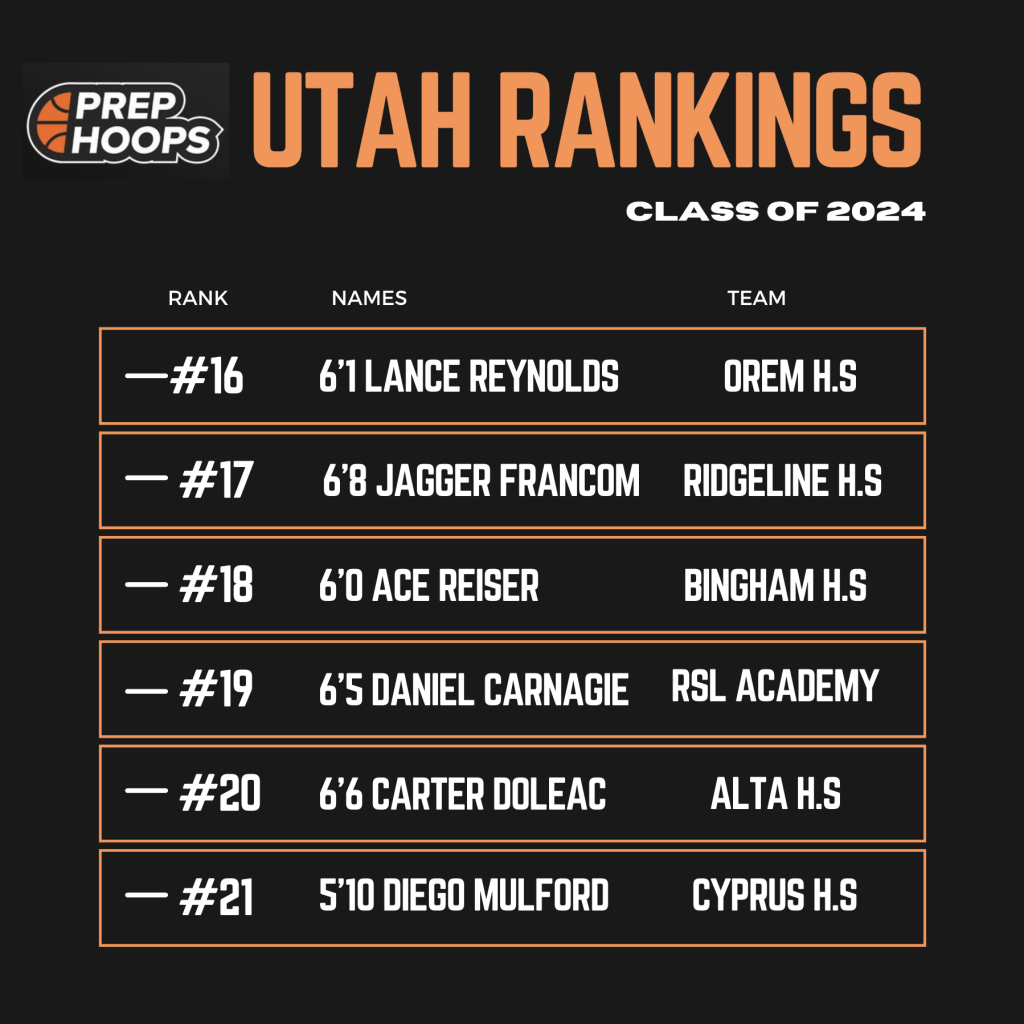 Posted On: 10/8/21 2:38 PM
The Class of 2024 is getting better and there are some players that have really taken a leap in this rankings addition. While these players are still young and have plenty of time to cement their stock in the rankings this is going to continue to change with so many players getting the opportunity to play at a high level. 
Either one of these player could just increase their stock with a few little things. Keep a close eye on them. 
#16 PHU - 6'1 Lance Reynolds Lance Reynolds 6'1" | PG Orem | 2024 State UT || Orem High School ||
Lance is in an ideal position to play besides a veteran guard in Nick Clark Nick Clark 6'3" | SG Orem | 2022 State UT . They both share some similarities. Lance is great off the dribble creating for himself and others. His great vision also comes from his time playing football as a quarterback. 
#17 PHU - 6'8 Jagger Francom Jagger Francom 6'8" | C Ridgeline | 2024 State UT || Ridgeline High School ||
When it comes to bigs there isn't a fleet of them in this class and Jagger is a big that has skill. There are some really good seasoned players on his team but he will have the ability to learn from them and he could play a