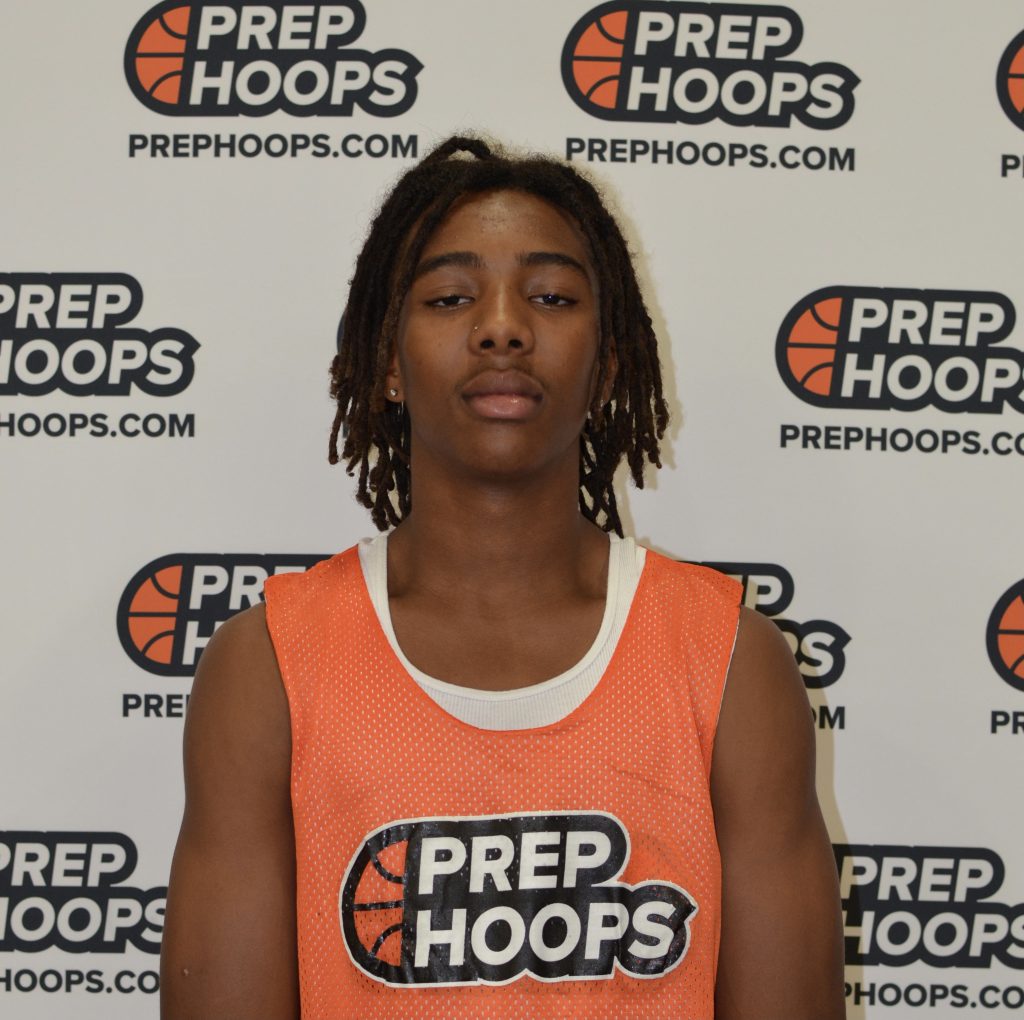 Posted On: 10/12/21 11:27 AM
On Sunday October 10th I attended the Prep Hoops Top-250 EXPO at Inspire Courts in Gilbert, AZ. 
There were about 80 players from five states (NM/CA/CO/NV/AZ) who played three games each with 10 teams of 7-9 players on each team.  
I thought there was good depth at every age group and adequate competition on every court. 
Let's take a deeper look at who stood out at 22 different categories:
MVP:
Trey Phillips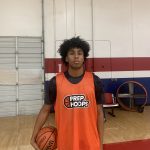 Trey Phillips 6'6" | SF Brophy College Prep | 2022 State AZ Brophy Prep
Best passing guards:
Logan Martinez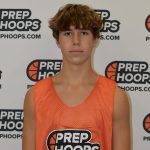 Logan Martinez 5'10" | PG Salpointe | 2024 AZ Salpointe Catholic 
Hayden Maynard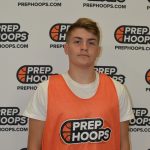 Hayden Maynard 5'10" | PG Odyssey Prep | 2025 AZ Odyssey Prep 
Andrew Sheppard Andrew Sheppard 6'0" | PG Monument Valley | 2022 AZ Monument Valley
Best passing forwards:
Dalton Graham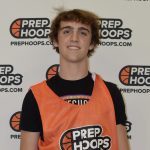 Dalton Graham 6'6" | SF Sunrise Mountain | 2023 State AZ Sunrise Mountain 
Ben Wilder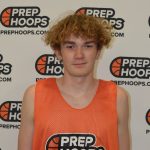 Ben Wilder 6'4" | SF Bradshaw Mountain | 2023 State AZ Bradshaw Mountain
Rufus Rusholme Cobb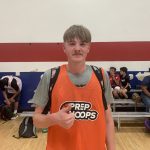 Rufus Rusholme Cobb 6'6" | SF Coconino | 2022 AZ Coconino   
Best athletes:
Trey Phillips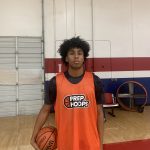 Trey Phillips 6'6" | SF Brophy College Prep | 2022 State AZ Brophy Prep
Kolin J. Vance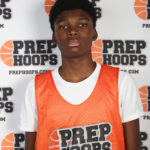 Kolin J. Vance 6'5" | CG Paradise Valley | 2023 State AZ Paradise Valley
Michael DeHorney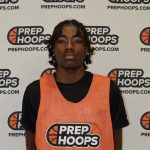 Michael DeHorney 6'7" | PF Hamilton | 2023 State AZ Hamilton
Samuel Chabala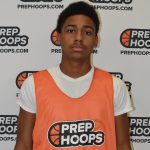 Samuel Chabala 6'0" | PG Verrado | 2023 AZ Verrado (Broke rim with 1 dunk)
Fastest end to end with ball:
Mark Brown Jr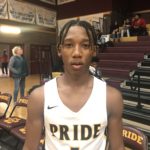 Mark Brown Jr 6'2" | PG Mountain Pointe | 2023 State AZ Mountain Pointe 
Most versatile:
Trey Phillips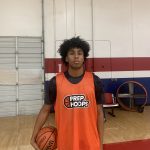 Trey Phillips 6'6" | SF Brophy College Prep | 2022 State AZ Brophy Prep 
Rufus Rusholme Cobb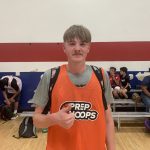 Rufus Rusholme Cobb 6'6" | SF Coconino | 2022 AZ Coconino 
Jaylen Lee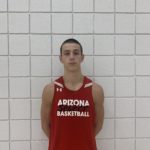 Jaylen Lee 6'4" | SF Valley Christian | 2023 State AZ Valley Christian 
Dalton Graham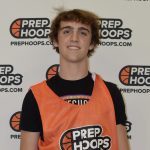 Dalton Graham 6'6" | SF Sunrise Mountain | 2023 State AZ Sunrise Mountain
Top on-ball defenders:
Trey Phillips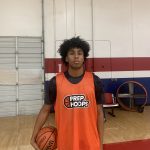 Trey Phillips 6'6" | SF Brophy College Prep | 2022 State AZ Brophy Prep Best passing guards: Logan Martinez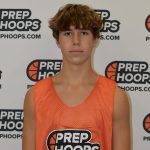 Logan Martinez 5'10" | PG Salpointe | 2024 AZ Salpointe Catholic  Hayden Maynard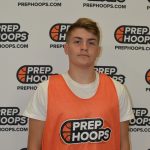 Hayden Maynard 5'10" | PG Odyssey Prep | 2025 AZ Odyssey Prep  Andrew Sheppard Andrew Sheppard 6'0" | PG Monument Valley | 2022 AZ Monument Valley Best passing forwards: Dalton Graham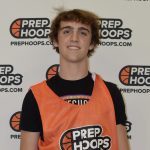 Dalton Graham 6'6" | SF Sunrise Mountain | 2023 State AZ Sunrise Mountain  Ben Wilder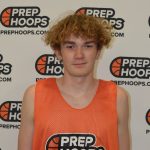 Ben Wilder 6'4" | SF Bradshaw Mountain | 2023 State AZ Bradshaw Mountain Rufus Rusholme Cobb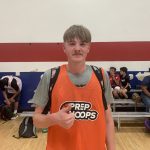 Rufus Rusholme Cobb 6'6" | SF Coconino | 2022 AZ Coconino    Best athletes: Trey Phillips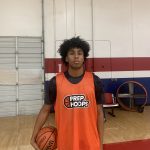 Trey Phillips 6'6" | SF Brophy College Prep | 2022 State AZ Brophy Prep Kolin J. Vance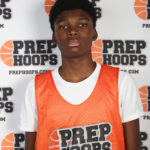 Kolin J. Vance 6'5" | CG Paradise Valley | 2023 State AZ Paradise Valley Michael DeHorney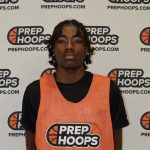 Michael DeHorney 6'7" | PF Hamilton | 2023 State AZ Hamilton Samuel Chabala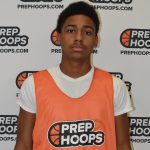 Samuel Chabala 6'0" | PG Verrado | 2023 AZ Verrado (Broke rim with 1 dunk) Fastest end to end with ball: Mark Brown Jr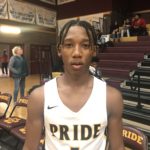 Mark Brown Jr 6'2" | PG Mountain Pointe | 2023 State AZ Mountain Pointe  Most versatile: Trey Phillips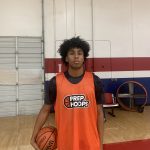 Trey Phillips 6'6" | SF Brophy College Prep | 2022 State AZ Brophy Prep  Rufus Rusholme Cobb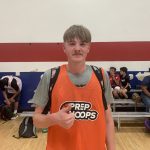 Rufus Rusholme Cobb 6'6" | SF Coconino | 2022 AZ Coconino  Jaylen Lee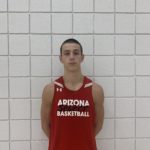 Jaylen Lee 6'4" | SF Valley Christian | 2023 State AZ Valley Christian  Dalton Graham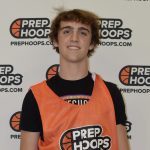 Dalton Graham 6'6" | SF Sunrise Mountain | 2023 State AZ Sunrise Mountain Top on-ball defenders: Jordan Lee Jordan Lee 5'9" Corona Del Sol | 2024 AZ CDS Jordan Voorhees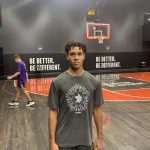 Jordan Voorhees 5'11" | PG Pusch Ridge Christian Academy | 2023 State AZ Pusch Ridge  Samuel Chabala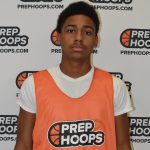 Samuel Chabala 6'0" | PG Verrado | 2023 AZ Verrado  Syris Williams Syris Williams 6'0" | CG Pueblo Central | 2022 CO Pueblo-Central/CO Stock up: King Turner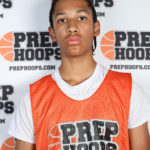 King Turner 6'3" | PG North Canyon | 2023 State AZ North Canyon  Kolin J. Vance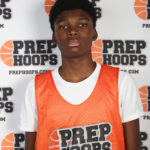 Kolin J. Vance 6'5" | CG Paradise Valley | 2023 State AZ Paradise Valley Evan Clayton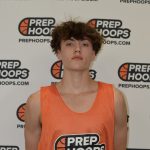 Evan Clayton 6'3" | SG Arcadia | 2022 State AZ Arcadia  Ben Wilder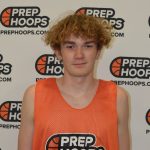 Ben Wilder 6'4" | SF Bradshaw Mountain | 2023 State AZ Bradshaw Mountain Pleasant surprises: Andrew Sheppard Andrew Sheppard 6'0" | PG Monument Valley | 2022 AZ Monument Valley Zaveion Bineyard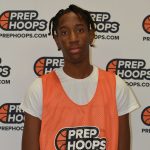 Zaveion Bineyard 6'6" | PF Verrado | 2023 AZ Verrado  Logan Martinez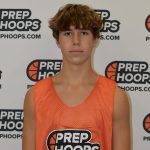 Logan Martinez 5'10" | PG Salpointe | 2024 AZ Salpointe Catholic  Best shooters for forwards: Zaveion Bineyard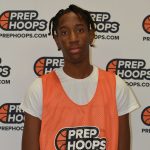 Zaveion Bineyard 6'6" | PF Verrado | 2023 AZ Verrado  Brandon Kehres Brandon Kehres 6'3" | PF Organ Mountain | 2024 NM Organ Mountain/NM Samuel Galindo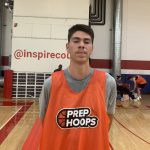 Samuel Galindo 6'8" | PF Home | 2024 Home school/CA Best shooters for guards: Cameron Kroeger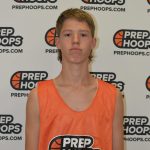 Cameron Kroeger 6'1" | SG Catalina Foothills | 2024 AZ Catalina Foothills Aaron Munoz Aaron Munoz 6'3" | SG Mayfield | 2024 NM Mayfield/NM JETT MANTZ JETT MANTZ 6'0" | CG Waiakea | 2022 HI Waiakea/HI  Best pull-up: Isaiah Bronson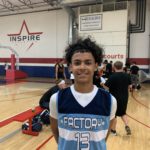 Isaiah Bronson 6'0" | PG Gilbert | 2024 State AZ Gilbert  Top "dogs" of the camp: Syris Williams Syris Williams 6'0" | CG Pueblo Central | 2022 CO Pueblo-Central/CO (Pictured)  Alexander Werner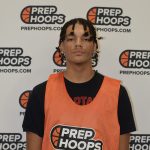 Alexander Werner 6'4" | PF Cienega | 2025 AZ Cienega Creates the biggest separation from defender: Luke Shaw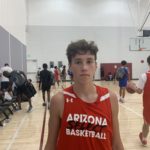 Luke Shaw 6'1" | PG Valley Christian | 2024 State AZ Valley Christian Mark Brown Jr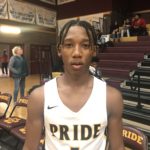 Mark Brown Jr 6'2" | PG Mountain Pointe | 2023 State AZ Mountain Pointe Top newcomers to the state: Rufus Rusholme Cobb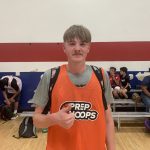 Rufus Rusholme Cobb 6'6" | SF Coconino | 2022 AZ Coconino (New Zealand)   Hayden Maynard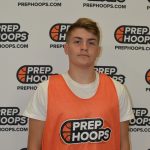 Hayden Maynard 5'10" | PG Odyssey Prep | 2025 AZ Odyssey Prep (MA) Best motors: Alex Manning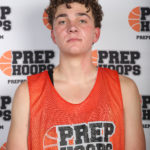 Alex Manning 6'4" | PF Pusch Ridge | 2022 State AZ Pusch Ridge  Eutrevian Sanders Eutrevian Sanders 6'2" | SF Alamogordo | 2024 NM Alamogordo/NM Dante "Te" Brooks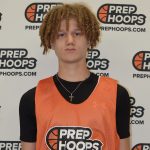 Dante "Te" Brooks 6'4" | SF Catalina Foothills | 2024 State AZ Catalina Foothills Best feel for the game: Luke Shaw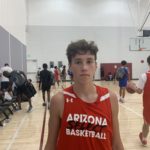 Luke Shaw 6'1" | PG Valley Christian | 2024 State AZ Valley Christian  Lex Clontz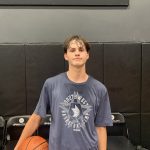 Lex Clontz 6'3" | SF Cesar Chavez | 2025 AZ Cesar Chavez Hayden Maynard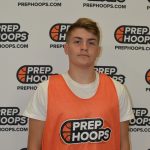 Hayden Maynard 5'10" | PG Odyssey Prep | 2025 AZ Odyssey Prep Best one game viewed for a senior: Rufus Rusholme Cobb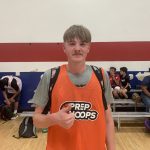 Rufus Rusholme Cobb 6'6" | SF Coconino | 2022 AZ Coconino Best one game viewed for a junior: Kolin J. Vance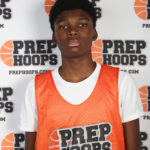 Kolin J. Vance 6'5" | CG Paradise Valley | 2023 State AZ Paradise Valley  Best one game viewed for a soph: Brandon Kehres Brandon Kehres 6'3" | PF Organ Mountain | 2024 NM Organ Mountain/NM Best one game viewed for a freshman: Alexander Werner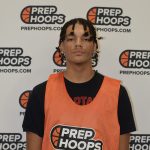 Alexander Werner 6'4" | PF Cienega | 2025 AZ Cienega Best teammate: Logan Martinez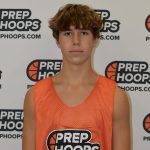 Logan Martinez 5'10" | PG Salpointe | 2024 AZ Salpointe Catholic