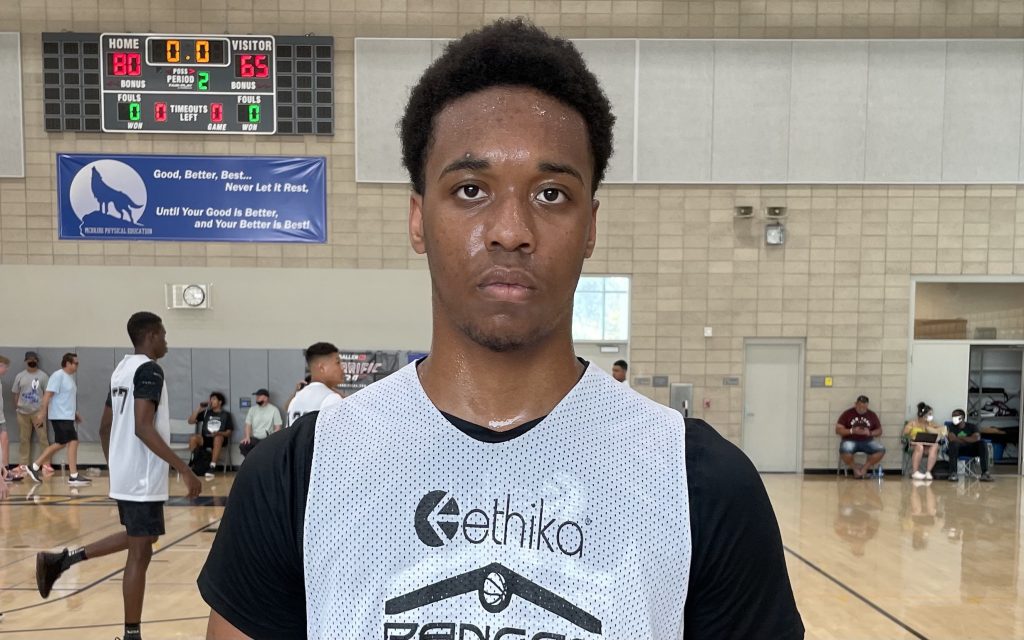 Posted On: 10/4/21 1:22 PM
LONG BEACH, Calif. — The Pangos All-West Frosh/Soph Camp is one of the best venues to see the up-and-coming basketball talent on the west coast and beyond. The two-day event was hosted at McBride high school with more than 150 prospects from the classes of 2024-2026 in attendance. In this series we're taking a closer look at the top performers in the "Cream of the Crop" Top 30 game.
Connor Amundsen, 2024, Clovis North (CA) - Amundsen's approach to the game was that of a true point guard. The 5-foot-11 sophomore showed that he could make high IQ decisions with the ball in transition and half-court settings, while also possessing plenty of scoring punch to go along with his great court vision and passing. Amundsen hit catch and shoot three's with consistency and was able to beat his defenders off the dribble to get into the paint where he finished with both hands.
Seven Bahati, 2024, Los Altos (CA) - Bahati was one of the most explosive athletes in the gym throughout this event and that helped him impact both ends of the floor. Offensively, Bahati was difficult for defenders to keep in front as his first step and ball