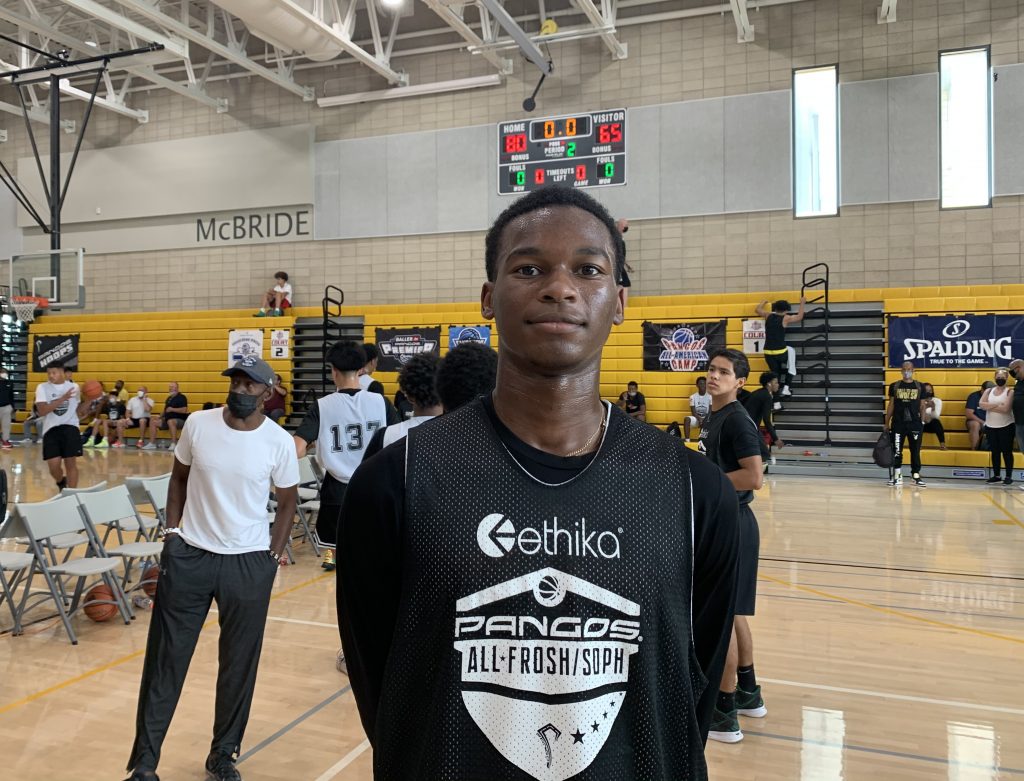 Posted On: 10/11/21 1:26 PM
On September 25th-26th I attended the annual Pangos All-West Frosh/Soph Camp at McBride HS in Long Beach/CA.
There were over 200 players in attendance from around the West Coast from the the 2024-2026 classes. 
The state of Arizona had 11 players who played the two days to challenge themselves versus some of the best. 
Which included the current #1, #2 and #5 ranked sophs in the state. All three proved they are legit and caught the attention of some national media. 
Here were some notes on the local talent: (70 players got ranked afterwards by Ronnie Flores of Ballislife.) 
Made the Top-30 game:
Styles Phipps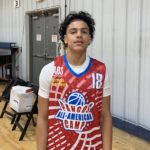 Styles Phipps 6'2" | PG St Mary's | 2024 State AZ St. Mary's (ranked #5 overall) 
He was ranked #5 overall and was easily the top PG at the camp. He still scores it well with his top mid-range pull-up off the dribble and finishes through contact in the lane plus will hit the 3 when open. His feel for the game is very high and he plays at his own pace plus is very hard to speed him up.   
Adam Njie Jr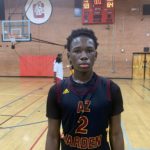 Adam Njie Jr 6'3" | CG Eduprize | 2024 State AZ Eduprize (ranked #6 overall) 
He was the MVP of the Top-30 game and he makes scoring