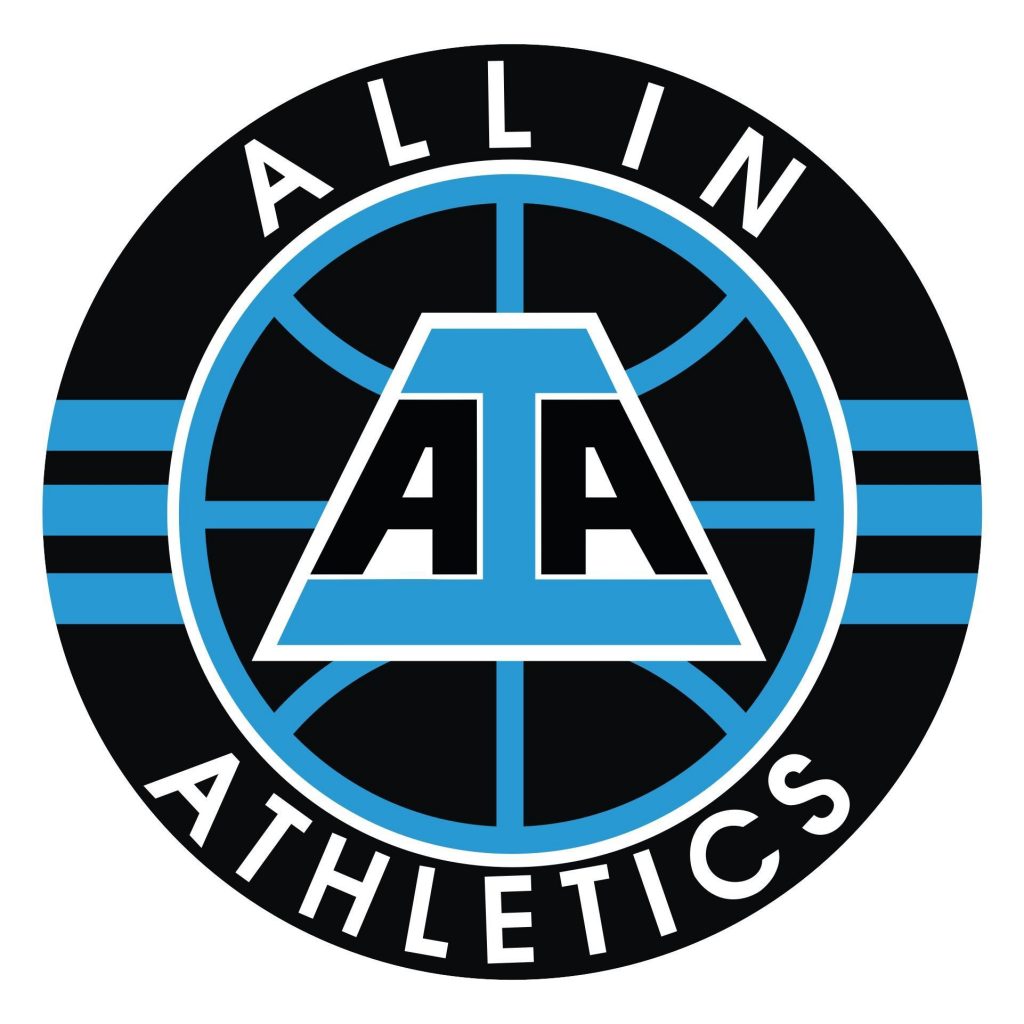 Posted On: 10/20/21 7:00 PM
The All-In Athletics Fall League is underway for the 2021 season.  Just like past years you can get a recap from AIA's Tyler Pearson each week on the latest happenings from the league.  Here is All-In Athletics Fall League: Week 5 Recap!
NOTE: Evaluations are written by Tyler Pearson of All-In Athletics.
5:00 Games
Court 1: Ida Crown JV (42) vs Bucks (52)
 Fist games of the day got off to an identical start, low scoring as all teams in the 5:00 PM slot just could not seem to get in rhythm early. The main differential in this matchup was the level of intensity and physicality that both teams played with.
Bucks lead the entire matchup by a narrow margin, thanks to the ability to limit turnovers and finish in transition early in the game that gave them a 24 -19 point lead headed into half time.
Ryan Brown (Palatine Fremd) the freshman for the Bucks that continues to show promise as he had 17 points in this matchup, leading all scorers. His scoring along with contributions from his teammates helped the bucks keep the lead and put this one away in the end.
Court 2: Walter Payton JV (32) vs Vernon Hills JV (52)
 Close game early as both teams were struggling to put the ball in the cylinder. Vernon Hills defensive effort allowed them to get out and run which gave them a 7-point lead going into half time. Vernon Hills has shown that defense is what they pride themselves on consistently through their play.
Walter Payton who was down a few key players still had an impressive showing in the first half, limiting mistakes and taking quality shots that they just could not seem to convert at the end of the day.
Vernon Hills found its groove in the second half early really coming out on a tear lead by Bryce Drexler who had 21 points in this competition. Vernon Hills was able to hold Walter Payton to under 15 points in the second half which was the deciding factor in this one.
6:00 Games
Court 1: Walter Payton JV (41) vs Ida Crown JV (59)
Walter Payton was able to compete with Ida Crown in the first half, before Ida started pulling away toward the end of the half. The play of sophomore guard Aryeh Neiger (Ida Crown) helped propel his team to victory as he had 23 points and 7 assists in this one.
Walter Payton did not have the fire power in this one to keep up in the end.
Court 2: Hampshire JV (76) vs Vernon Hills JV (60)
Vernon Hills only playing with five guys was able to hang on early staying within 5 points of Hampshire throughout the first half. Game was very competitive early as both teams were sitting down really locking in defensively and playing the game the right way.
Although effort was high on both sides Hampshire was able to get subs in which allowed them to keep the up the pace for the course of the game. A physical and competitive game that was fun to watch until the end.
7:00 Games
Court 1: Ida Crown 1 (51) vs Bulls (66)
The Bulls have been playing efficiently throughout the entire league. In this matchup vs Ida Crown, the Bulls just could not seem to miss a shot which was mainly due to the consistent open looks they were receiving. Ball movement was an important factor in the competition that had a clear effect regarding the score.
Ida Crown showed some resiliency in this one and were able to string a few stops together and go on some runs which were negated by their own turnovers leading to easy transition points for the Bulls.
This was a game of possessions and the Bulls had far more than Ida Crown had throughout the match. Ida Crown looks to learn and move forward with this learning experience as they head into playoffs.
Court 2: Elk Grove (77) vs Vernon Hills Varsity (73)
A close game between two heavy hitter programs in our league! Bronson Bartuch led all scorers with 40 points, proving that he can produce on a consistent basis. A total of 9 lead changes happened in this game as both teams made substantial runs as Elk Grove was trailing by 3 at half time.
Erik Remus (Vernon Hills F) was a paint force on both ends of the floor which really made it difficult for Elk Grove to convert two's at the rim. Although Vernon Hills had substantial efforts lead behind the play of Milan Revel (6'2" G – 24 points) and Erik Remus (6'4" F/C – 21 points) they could not get it done as Elk Grove made big plays down the stretch.
8:00 Games
Court 1: Ida Crown 2 (32) vs Leyden (72)
Leyden came to play this past Sunday hitting the floor with a boat load of energy that impacted their play on the court positively. Ida Crown stuck true to their identity of being a hard playing defensive team but had yet another game struggling to be consistent on the offensive end of the floor.
Leyden was led by a unique due of Andrew Mann Jr (6'2" G/F – 19 points) and Enea Zani (6'1" G – 18 points), Mann Jr was getting it done working his way to the rim as Zani was torching it from outside nailing 6 threes from the field while only missing three. Leyden was able to make shots and get out and run, while Ida Crown could not seem to fix their offensive struggles despite the play from Jonathan Okner (Ida Crown 6'7" F – 20 points).
Court 2: Walter Payton Varsity (68) vs Lakers (71) – OT Game
 Lakers were able to edge this one out in overtime as they battled back to steal this one from a strong Walter Payton team! Walter Payton led the way for majority of this matchup vs the lakers as there were only 3 lead changes in this matchup leading up to the final 5 minutes of play.
Lakers were able to shoot their way to victory in this one as they drained a total of 14 threes in this game while having the ability to get key stops!
A fun game between two talented teams, hope to see them in a rematch in the playoffs!
9:00 Games
 Court 1: Lakers (87) vs Loyola (80)
An offense packed game right from the tip! Loyola came out hot and just could not miss from the field early sinking jump shots, and getting to the rim and breaking out, converting in transition!
Although Loyola came out hot lead by the play of Bosun Moibi who was dominating on both ends of the court they couldn't maintain the lead as the Lakers got rolling in this one. Lakers although small pack a punch offensively as they have numerous players that can drain the three ball effectively as they made 12 threes in this matchup.
Two offensively talented teams that played extremely hard in this one, which should yield positive momentum heading into playoffs.
Court 2: Walter Payton Varsity (34) vs Wheeling (44)
The final game of the night was a defensive matchup that had the feeling of a mid-season conference game. Both teams came out and hit the floor playing aggressive and with intensity that is always fun to watch.
Wheeling was able to edge this one out due to the play of senior 6'3' G Elijah Hutchinson who was just getting it done; creating plays for others as well as himself, Payton struggled to contain him throughout the game in route to his 17 point and 10 assist double double.
Wheeling rolls into playoffs with positive momentum as Walter Payton looks to bounce back and go on a run to bring home the fall league championship.
Player Standouts:
Aidan Romanski 6'4" F Lakers 2022
Romanski, the 6'4" swiss army knife from Buffalo Grove high school was a problem for teams all night long. Putting up 19 points vs Loyola and another 17 vs Walter Payton, just getting it done from all over the floor. A three man that can push in transition and make plays with the ball in his hands passing or scoring.
A prospect to watch for Buffalo Grove this season and may draw some small college interest as he gets midway through the high school season.
Bosun Moibi 6'3" F Loyola Academy 2022
Moibi is a player coaches would love to have on their roster. A player that seems to do all the little things right while excelling in his role and being extremely efficient with his minutes. Moibi has excellent touch around the rim buy his best ability is defending followed by his rebounding.
He is an undersized for his position but has a great athletic frame and ability to grow and develop his game to potentially become a 3 & D player down the line.
Andrew Mann Jr 6'2" SG Leyden High School 2023
Mann Jr has been a huge scoring outlet for his teams as he shows promise to be Leyden's leading scorer as a Junior for this upcoming season. A strong guard with wild athleticism, caught a two-handed alley-opp in transition in today's competition.
Mann Jr has few skills to work on to be an efficient player at the next level but is a prospect to keep an eye out for and to track in the West Suburban conference. Small college prospect, looking forward to seeing what a year of being a varsity starter will do for this young man.
Enea Zani 6'1" G Leyden High School 2023
Zani is easily the best shooter that plays in our league here on Sundays. Has a legitimate pure stroke and is consistent and extremely confident knocking shots down on the perimeter, went 6/9 on threes in today's competition totaling 18 points.
Zani has great instincts when playing the game and has solid size for a guard, a promising player for Leyden that teams will need to game plan for.
Ryan Brown Bucks 6'3" F 2025
Brown has been doing everything for his team over the course of the regular season for our fall league. A big-time player that Fremd is getting as freshman as the future is bright for this young man.
Already possession solid size with a solid frame, Brown is extremely skilled and can fulfill multiple roles for his team. A player to track as he is bound to grow and be a major key to Fremd's success in future season's.
Aryeh Neiger 5'8" G Ida Crown Jewish Academy 2024
A game managing lead guard with the ability to shoot it, is the exact player that Neiger is! Plays with extreme confidence and at his pace as he does not get sped up even against more athletically inclined players.
Solid vision seeing the floor while pushing the ball making well timed strong decisions, making plays to help his team consistently. Neiger is not a big time scoring guard despite having a 23 point outing in todays competition, but is clearly able to tap into it from time to time.
Ida Crown has a young lead guard with promise that they feel strongly about.
Scoring Leaders:
Bronson Bartuch Elk Grove High School – 40
Rory Robbins Bulls – 28
Aryeh Neiger Ida Crown Jewish Academy – 23
Milan Raval Vernon Hills High School- 22
Bryce Drexler Vernon Hills High School – 21
Erik Rimus Vernon Hills High School – 21
Andrew Mann Leyden High School – 21
John Okner Ida Crown Jewish Academy – 20
Andrew Mann Jr Leyden High School -19
Aidan Romanski Buffalo Grove High School -19
Enea Zani Leyden High School -18
Ryan Brown Bucks – 17
Elijah Hutchinson Wheeling High School – 17