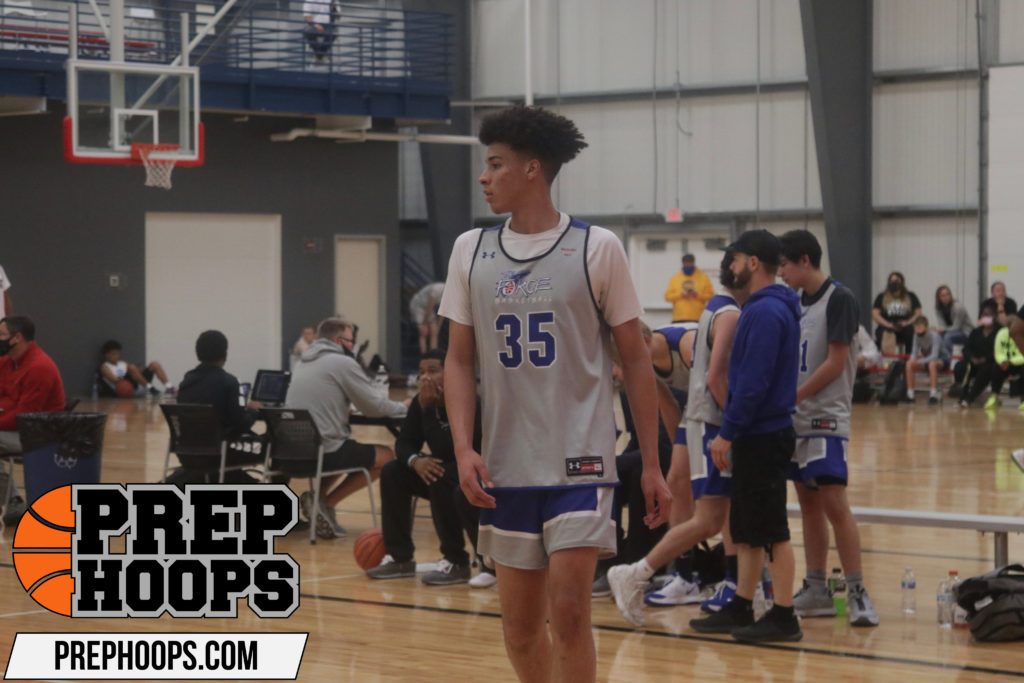 Posted On: 10/31/21 8:47 PM
The class of 2022 has shown that it is stacked with a ton of players with great height. All of these forwards and bigs have stood out with their combination of height and skill. Here are some of our picks for the top forwards and bigs in the class of 2022. 
James Shiers James Shiers 7'1" Mead | 2022 CO - Mead
James Shiers James Shiers 7'1" Mead | 2022 CO is one of the biggest players and biggest personalities on the basketball court. James always seems to have a target on his back as he is a 7 footer but he uses that to fuel his game and go back at them hard. Down low James shows a lot of potential with solid footwork and has improved his finishing ability at the rim. James also can stretch the floor a bit as he is a solid spot-up shooter. He has also shown promise in the pick and roll as he moves well and is a big target guards can throw the ball up to. Then on the defensive end, James makes his impact in the paint as he blocks shots and scares players away with his high reaching arms. 
Aguir Dawam Aguir Dawam 6'7" | C Denver East | 2022 State CO - Denver East
Aguir Dawam Aguir Dawam 6'7" | C Denver East | 2022 State CO is