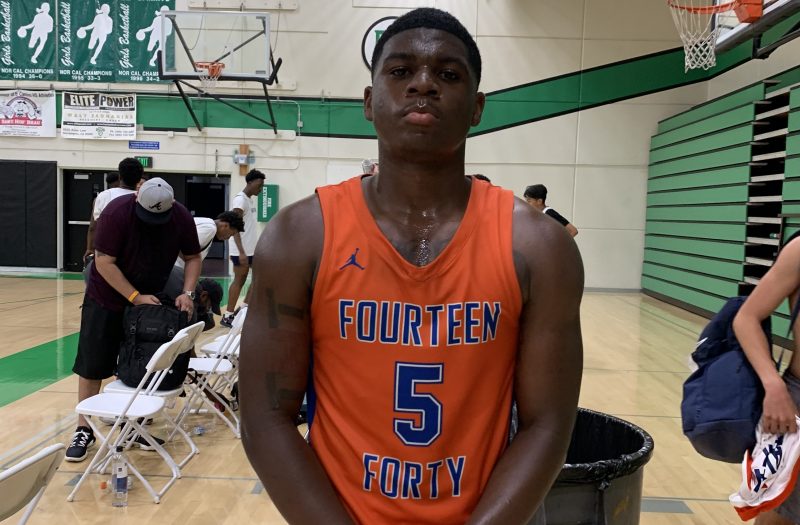 Posted On: 09/26/21 9:42 AM
PH was in Sacramento for Day 1 of the Yellow Jackets Fall Ball Classic featuring high school teams from all areas of NorCal. PH only saw players at the main site El Camino High School. While there were plenty of outstanding players competing at surrounding gyms. 
Matt Hoffman 6'3 SG of Rio Americano HS (American River Raiders) 2022
Hoffman had 2 solid games as he showed an all-round good feel for the game leading his team in the scoring department. The thick guard plays with good strength and balance. He's aggressive getting into the paint for finishes. He hit several 3-pointers. He was the main ball handler down the stretch showing decent handles under pressure.
Kevin Haupt Jr Kevin Haupt Jr 5'10" | PG Oakmont | 2024 State CG of Oakmont HS (YBA North Roseville) 2024
A rising Haupt Jr had a strong 2 games leading his team to 2 impressive victories. He's in complete control, and has multiple ways of contributing. He's a lead guard with superb point guard skills. He has the vision, and passing skills to find teammates. He can get his shot off when he wants to, up close, mid-range or from 3.
Tyler Thompson Tyler Thompson 6'4" | SG Vanden | 2024 State 6'4 SG/W of Vanden HS (Family First)