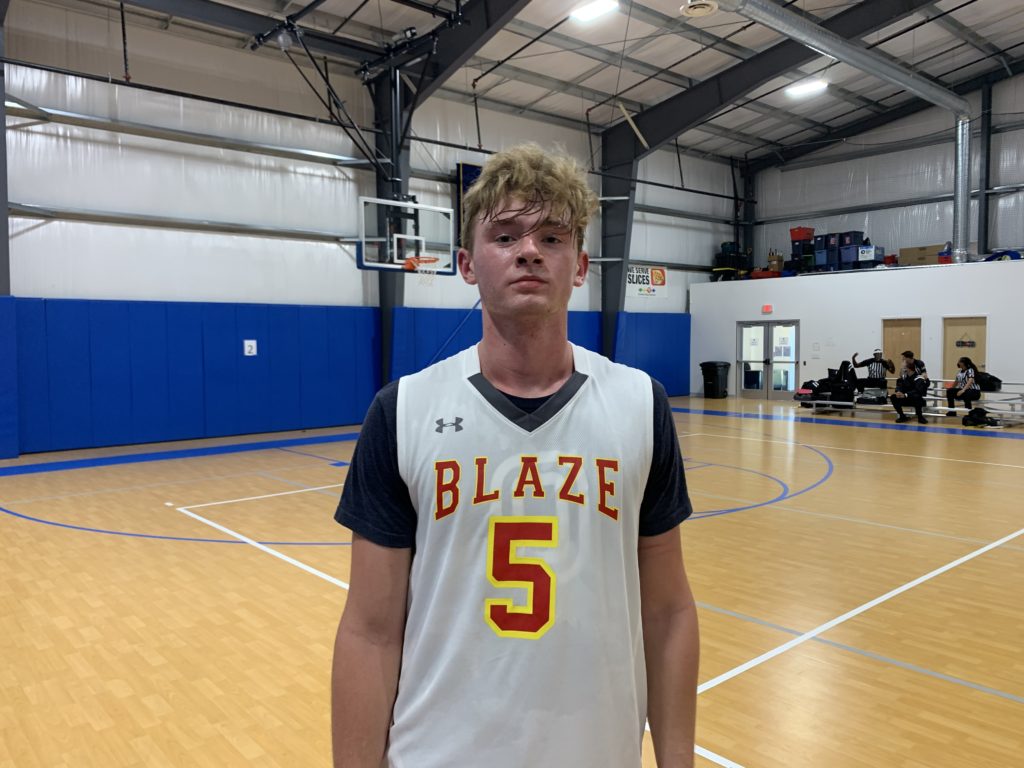 Posted On: 09/15/21 1:45 PM
There have been a number of good basketball players from the Harrisonburg area, including Hall of Famer Ralph Sampson and two time WNBA Champion Kristi Tolliver, but the area is typically known for football more than it is basketball. However, for the first time since I have been doing this, a local basketball player has risen to national status in East Rockingham's Tyler Nickel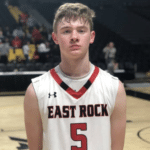 Tyler Nickel 6'8" | SF East Rockingham | 2022 State #132 Nation VA , and now he will be able to represent the Valley at the highest level of college basketball after announcing his commitment to UNC in the ACC.
Nickel has been one of the top players in VA over the past three seasons and unlike many big time prospects, he didn't jet for a prep school or to go play a national schedule somewhere, he stayed at his local high school and will go down as one of the top high school players in the history of the Harrisonburg area and the entire state. His connection to the community is a big reason that he stayed at his school, and it's one of the things he's most excited to represent as he heads to the blue blood program.
"It means a lot, this community has had my back and have been loyal for a long time even before I got to this stage and was recruited where I was," Nickel said. "A lot about this community has built the toughness I play with and developed my game. I'm a product of my environment and I've experienced a wide range of things from this community, the entire 540, and it feels good to be able to represent them in this way."
Nickel, who is a consensus top 100 player in the country, will likely break the VHSL scoring record barring injury and likely would have broke the record last year if it weren't for the reduced season. The 6'7" forward turned heads on the national scene with Team Loaded VA as scouts and coaches loved his ability to score it from multiple levels, make shots on the move and off the bounce and his tenacious go-getter type of attitude.
Nickel announced a top 5 list at the end of July that consisted of UNC, Iowa, Virginia Tech, LSU and Butler. He recently took official visits to Virginia Tech and UNC, and the two schools were who most experts believed had the best chance for Nickel.
After leaving the visit at UNC, he said it just hit him that this was the place for him.
"The visit was amazing, just everything about Chapel Hill," Nickel said. "I had a genuine connection with the coaches, a lot of it was just looking in the coaches eyes and knowing they believe in me and what I can do for them. It came down to a gut feeling where I just knew when I left that this was going to my decision."
Nickel will be part of new Head Coach Hubert Davis' first official recruiting class after the coach already made a splash with a number of transfers this past spring and summer. He's the fourth commit in the class, joining fellow four stars in big man Jalen Washington from Indiana and point guard Seth Trimble from Wisconsin, as well as three star big man Will Shaver from Alabama.
While they are a talented and deep team now that will return talent and have a lot of talent coming in, Nickel says the coaching staff has all the confidence in the world that he will be able to come in and make a splash immediately by just doing what he does well, and that's score.
"They said they don't recruit role players," Nickel said about the coaching staff. "The coaches have told me that my skillset and scoring ability is the main reason that I'm being recruited the way I was, and the fact that I can score it in a number of ways, be a matchup nightmare and with my ability to score the basketball they think I can be an immediate impact and do me from the beginning."
Nickel is the latest in a number of Virginia prospects over the past few years to head to Chapel Hill. The Heels currently have two VA natives on their roster in former Paul VI guard Anthony Harris Anthony Harris 6'3" | SF Princess Anne | 2024 VA and former Trinity Episcopal big and All American Armando Bacot, and former LC Bird star Kenny Williams was on their national championship team in 2017 and played until 2019.
With the up and coming basketball culture in Harrisonburg which has a handful of talented coaches and trainers, the question has to be asked, will kids be dreaming of becoming the next Tyler Nickel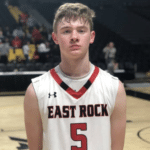 Tyler Nickel 6'8" | SF East Rockingham | 2022 State #132 Nation VA in the Valley?