APPLETON —  Breaking down the new names and sleeper prospects that emerged from Saturday's Top 250 Expo…
Adrian Kobe Bryant
Adrian Kobe Bryant 6'1" | PG Racine Case | 2022 State WI –  2022 – PG – Racine Case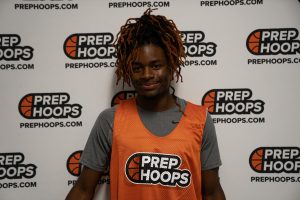 Bryant will be on our watch list during the 2021-22 season. Case has a lot of talent and Bryant may not be able to showcase his a ton, but he definitely did some nice things on Saturday. A downhill, attacking guard with good size, Bryant has some noticeable creativity on the ball. When he gets to the rim, he finishes well against contact and can take a hit. Thought he was very effective at getting into the teeth of the defense, drawing defenders, and finding an open man as well.
Gabriel Byrd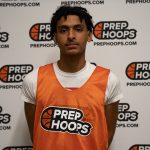 Gabriel Byrd 6'1" | CG Milwaukee Riverside | 2022 State WI – 2022 – G – Milwaukee Riverside
Combo guard with good size (6-2) and length. Byrd is a plus-length playmaker with a good feel for the game. Byrd applied a lot of pressure on the defense throughout the game, going right at people and either getting all the way to the cup or dropping passes inside for easy buckets.  Byrd used his length well defensively as well, getting his hands in the passing lanes, contesting shots around the rim,  and picking his man's pocket at time.
Jaxson Dillon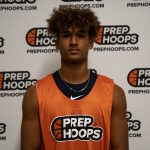 Jaxson Dillon 6'2" | SG Menasha | 2022 State WI – 2022 – SG – Menasha
Dillon stood out without necessarily trying to do too much and assert himself. Thought he was able to make noise by making the right basketball plays, working hard off the ball, and playing within the flow of the game. Dillon provides a quality 3-point shooting presence, but also makes hard cuts away from the ball and allows his teammates to find him for easy bunnies.  At 6-foot-3, Dillon does have some combo guard skills and can serve as an extra ball handler and make decisions in the open floor.
Sean Hansen
Sean Hansen 6'0" | PG Appleton North | 2025 State WI – 2025 –  G  – Appleton North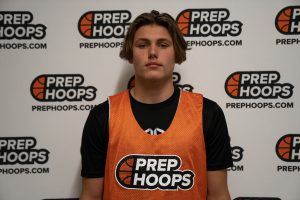 Think Hansen is going to help the Lightning right away next season.  A freshman with instant impact potential, Hansen is a terrific ball handler and decision maker at the guard spot. He's a mixture of a pure point guard, but also has a scoring mentality. Hansen has really tight and explosive handles for someone his age. Playing against prospects much older than him, Hansen didn't shrink, played aggressive, and elevated his team.
Mikail Harmison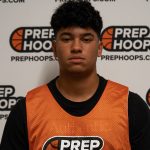 Mikail Harmison 6'4" | SF Appleton West | 2023 State WI – 2023 – SF –  Appleton West
A strong, versatile wing/forward, Harmison can play multiple positions and serve a variety of roles. Really like his inside-outside game. Harmison has a big body and can use that to back down people in the post and score through people. While he's a bruiser on the interior, Harmison has plenty of finesse for the perimeter. He can handle the ball and is smooth knockdown shooter from beyond the arc. He's a tweener at 6-foot-4, but can do so many different things that it's tough for opposing teams to find the right matchup for Harmison, who was quietly one of the better  players in the Fox Valley Association last season. 
Monte Mayberry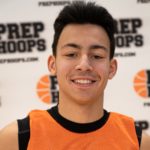 Monte Mayberry 6'3" | SG Northwestern | 2022 State WI – 2022 – SG – Northwestern
If he puts together the senior season he's capable of, Mayberry could be a strong riser in the 2022 rankings. He's got the size, athleticism, and scoring firepower to put up consistently big numbers. Really like Mayberry's scoring ability on the ball. He's a solid pull-up jump shooter in the 12-18 foot range. Has a prototypical shooting skillset and can knock down a variety of shots — on the move, on the ball, and get coast-to-coast with the ball in transition. 
Terrance Mcclendon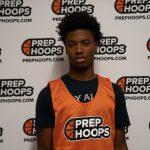 Terrance Mcclendon 6'3" Wauwatosa West | 2022 WI – 2022 – SG – Wauwatosa West
McClendon started to come on for Tosa West last season and should be a key player in their Greater Metro Conference title hopes in 2021-22. McClendon did an excellent job of working his way into the paint, coming to a jump stop, and shooting over the top in the mid-range. If defenders keep a hand down, McClendon can hit them with a jab-step 3-pointer.
Felix Rose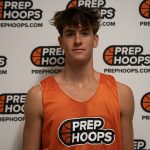 Felix Rose 6'5" | SF La Crosse Logan | 2022 WI – 2022 – F –  La Crosse Logan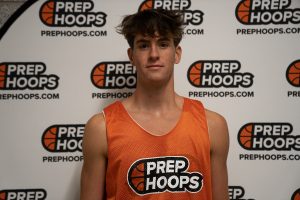 Potential late bloomer here. Rose can play either the small forward or power forward spot. At 6-foot-6, Rose can shoot from pretty much all over the floor. He handles the ball on the perimeter and can go 1-on-1 at times. Rose also showed some fluid footwork on the block, able to spin and score or hit defenders with an up and under move.
Jonathan Weah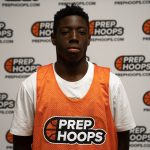 Jonathan Weah 6'0" | PG Sun Prairie West | 2023 WI – 2023 – SG –   Sun Prairie
Weah is listed at 5-foot-11, but has some very nice length. Not too many players on Saturday scored it better in the mid-range than Weah, who has a really nice step-back jumper.  Weah is a lanky, raw guard, but has some bounce around the rim. He's not afraid to draw contact and shows the ability to hang and finish over defenders.
Trae Widiker Trae Widiker 6'5" | PF St. Croix Central | 2022 WI – 2022 – PF – St. Croix Central
Widiker is a long, lanky combo forward prospect with  a lot of untapped potential. He showed some flashes away from the ball, spacing the floor in the catch-and-shoot game.  Needs to add strength and fill out that frame, but  Widiker was very active on defense, getting his hands on the ball in the passing lanes or blocking/altering shots inside. Potentially a good steal for a small college program if Widiker can continue to develop as a 6-foot-5 swingman who can defend multiple positions.