A look at some more sleeper prospects who stood out at the Prep Hoops Wisconsin Top 250 Expo…
Carson Awe
Carson Awe 5'10" | SG Kaukauna | 2024 WI –  2024 – G – Kaukauna
Awe played on one of the better teams in the field, but certainly made a big difference throughout the day. Just saw Awe being an all-around playmaker. He's can make flashy passes with the ball and just sees the floor differently. A crafty scorer, Awe doesn't beat people with size or athleticism, but  just has a unique feel getting open on or off the ball.
Drew Daoust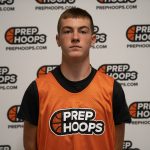 Drew Daoust 6'0" Southern Door | 2025 WI – 2025  – G – Southern Door
A potential freshman to watch next season, Daoust was impressive up in Appleton. Daoust  was a big scorer on the Prep Hoops Next circuit and definitely held his own at times against the older prospects. Daoust can shoot it from deep, slice up defenders off the bounce, and finish creatively around the rim. 
Cade Feldhausen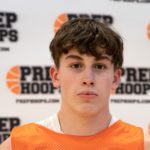 Cade Feldhausen 6'6" | PF Appleton East | 2022 State WI – 2022 – PF – Appleton East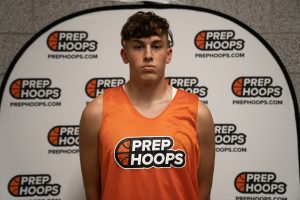 Feldhausen could be a very serviceable big man at the next level. The 6-foot-8 forward brings a lot of things to the floor and can impact games without scoring. He's a big, physical post prospect that can move. Love the way Feldhausen runs the floor for his size. He can catch a contested pass on the go or lay it up/dunk it home on the go.  He's a big target in the post with developing footwork/skills when gets 1-on-1 opportunities. Feldhausen is also starting to shoot it from the outside a bit as well.  Needs a little more discipline defensively, but he's got the muscle, tenacity, and feet to hold things down in the paint. 
Mason Kleinsmith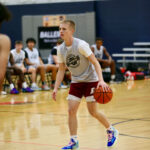 Mason Kleinsmith 5'10" | PG Madison LaFollette | 2023 State WI –  2023 – G – Madison La Follette
The Lancers have a lot of talent coming back in 2021-22. Kleinsmith should make them even deeper. A quick, skilled guard,  Kleinsmith, plays well in uptempo settings. He's only 5-foot-10, but finishes high off the glass and can challenge bigger players around the  hoop. He utilizes shot fakes, change of pace/direction very well. Seemed to have a score-first mentality, but definitely raised eyebrows with his passing ability, able to  hit defenders with no-look or one-hand dimes.
J.R. Lukenbill J.R. Lukenbill 6'4" | SG Burlington | 2023 State WI – 2023 – SF – Burlington
A bigger wing that can shoot the rock, Lukenbill stood out in stretches. Lukenbill is a legit 6-4/6-5 and shows excellent quickness in the catch-and-shoot game. He's a kid that catches and shoots almost in one motion and certainly looked more fluid than what was on his sophomore film. Also has some bounce. He didn't play around the rim a ton, but when he did, Lukenbill can get above the rim with ease. Hadn't seen much of Lukenbill to that point, but think he's a kid that might be undervalued in the state right now with a chance to move up in the rankings over the next two seasons.
J.J. Paider
J.J. Paider 6'7" | PF Neenah | 2022 State WI – 2022 – F –  Neenah
Think Paider is a very intriguing college prospect who has a chance to develop late. The 6-foot-7 forward is a lanky, raw  big man with some bounce and mobility. Paider elevates well around the rim and shows flashes of being able to catch in traffic and go straight up to the hoop. Like his feet as well. They're big, but he can move them — whether it's defending in space on the perimeter or handling the ball on the arc. Paider flashed some versatility as well, stretching the floor from 3-point range and taking defenders off the dribble.
Mekhi Wesley Mekhi Wesley 6'1" | CG Milwaukee Golda Meir | 2023 State WI – 2023 – G – Golda Meir
Wesley is listed at 6-foot-1 and can play either guard spot. Wesley has some intriguing length and athleticism.  Definitely a kid that likes to compete.  Has improved his handles and shooting ability. Liked some of the things he was able to do in isolation when it was his time to go get a bucket. Able to size defenders up, hit them with a little something on the ball, and rise up for an outside shot. Has a good blend of length and strength in his frame. Body type suggests he could be a late bloomer in this 2023 class.