APPLETON —  Breaking down some of the top individual performers in the 2024 class from Saturday's Top 250 Expo…
Termarion Brumby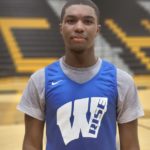 Termarion Brumby 6'1" | CG Racine Case | 2024 State WI – G – Racine Case
Brumby played his way into the top 50 rankings last summer and backed it up on Saturday. The Racine Case guard  got to the rim really well, using his strong frame and shifty ball handling.  A physically advanced prospect, Brumby has a big upper body and he can deliver a bump or two on the ball en route to the rim.  Also a plus defender, Brumby  isn't afraid to be physical on that end of the floor and has a knack for picking the pocket of his man. 
2024 guard Termarion Brumby Termarion Brumby 6'1" | CG Racine Case | 2024 State WI backed up his top 50 status at #PHTop250.@BrumbyTermarion pic.twitter.com/9DxpxdLhaU

— Prep Hoops Wisconsin (@PrepHoops_WI) September 22, 2021
Stevie Clark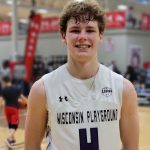 Stevie Clark 6'6" | SF Oshkosh North | 2024 State #236 Nation WI – SF – Oshkosh North
These events are typically pretty uptempo with a lot of possessions. That suited Clark just fine who was able to make a living at the rim. The 6-foot-5 lefty is hard to contain as a slasher. A high motor, energy wing, Clark gets to the bucket with limited dribbles. Also a sniper from beyond the arc, Clark stretches the floor as well as anyone in his class. As per usual, Clark wasn't complacent or standing around when he doesn't get the shot. The Oshkosh North standout attacked the offensive glass hard and outworked people around the rim for second chance opportunities.
Ty Fernholz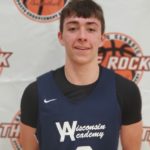 Ty Fernholz 6'1" | SG Stoughton | 2024 State WI – SG- Stoughton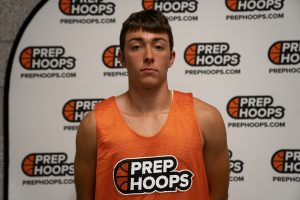 Think this kid is gonna have a really nice sophomore season at Stoughton. A silent assassin, Fernholz just kicks your butt and then goes to the other end of the floor. Fernholz is a very complete scorer. Saw him take guys bigger than him down in the post and beat defenders with footwork or off-balance shooting. You leave him open from 3-point range and you might as well just put up the points on the scoreboard.  Fernholz has an unreal knack for getting open and freeing himself on the ball and doesn't need to run like crazy across the floor to do it. He reads defenders and even help  defenders exceptionally well and can make them pay if they cheat over a screen or don't stay attached.
Ayden Goll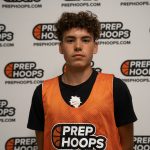 Ayden Goll 6'0" | PG Milton | 2024 State WI   – PG – Milton
Potentially a name to know for Milton this season. Goll played on a loaded Wisconsin Playground Club team and didn't get a ton of minutes. On Saturday, he showed what he could do. The 5-foot-9 guard is very skilled, smooth, and shifty on the ball. He keeps defenders guessing with hesitation dribbles and change of pace.  Thought he worked really well in isolation settings. Defenders had trouble sticking with him on an island and Goll was either able to blow by to the rim or create separation for a 3-pointer off the bounce.
Cole Hansen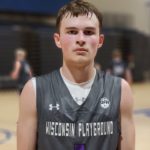 Cole Hansen 6'4" | SG Wauwatosa West | 2024 State WI – SG – Wauwatosa West
Just a gym rat that wants to compete,  Hansen will play anywhere at any time no matter the opponent.  A top 10 talent in the 2024 class, Hansen has dangerous shooting ability from 3-point range. The 6-foot-4 guard scores equally well in the catch-and-shoot game and off the dribble.  A varsity performer at Sun Prairie as a freshman, Hansen has a good knack for working his way into the paint or post and scoring over people.  There's not a lot of shots he's not capable of making. Can be a little streaky at times, but when Hansen is on, he heats up like an oven and can stay in that zone for long periods of time.
2024 SG Cole Hansen Cole Hansen 6'4" | SG Wauwatosa West | 2024 State WI put on a show at #PHTop250.@PHTop250Expo @ColeHansenHoops pic.twitter.com/0yVgWGPjtC

— Prep Hoops Wisconsin (@PrepHoops_WI) September 22, 2021
Will Hornseth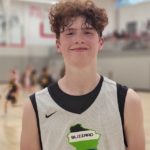 Will Hornseth 6'8" | PF De Pere | 2024 State #217 Nation WI – PF – De Pere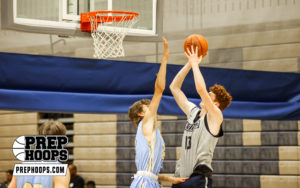 The game I saw, Hornseth got matched up against a big man a few years older than him out of Illinois. After he gave up a bucket early, Hornseth adjusted, learned his opponent's strengths, and shut him down the rest of the way. The 6-foot-8 sophomore is a very solid interior defender with nimble feet and solid fundamentals.  He's got no issues aiding in the pick n' roll or guarding out in space on the perimeter. Offensively, he's quite advanced,  especially when Hornseth is in traffic. Not a guy that panics or puts the ball on the deck and allows guards to swipe. He keeps the ball high, has soft hands, and can finish with either hand. You can dump the ball inside to Hornseth. 1-on-1, he'll generate a high percentage look. 
Andrew Kelley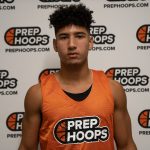 Andrew Kelley 6'1" | PG McFarland | 2024 State WI – PG – McFarland
Kelley has one of the better pull-up games in his class. The sophomore lead guard clearly works in the weight room and uses his strength to put a shoulder into people, get them off-balance, and rise up for his jumper. Kelley has good pop and explosiveness on the ball. Whether he's shooting off the bounce or attacking the rim, Kelley's got some extra hang time that you don't see from a lot of sub-6-foot/stocky point guards.
Connor Roffers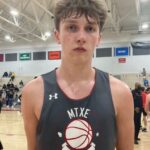 Connor Roffers 6'5" | SF Burlington | 2024 State WI – SG – Burlington
Roffers shot it really well on Saturday. The Burlington wing was hunting  shots all day and looked very confident, despite attempting some difficult looks. If a defender put a hand down, Roffers was draining triples over the top. Roffers has a very reliable one-dribble jumper and a clean, smooth stroke.  He's got good positional size at 6-foot-4 and can create looks on and off the ball. By all accounts, Roffers had a very good summer and could be one of the top breakout players in the state next season. 
2024 SG Connor Roffers Connor Roffers 6'5" | SF Burlington | 2024 State WI is a shot hunter!

The Burlington wing showed off his pure stroke at #PHTop250.@bballcon2 pic.twitter.com/B0iS9WiXvK

— Prep Hoops Wisconsin (@PrepHoops_WI) September 19, 2021
Cody Schmitz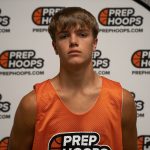 Cody Schmitz 6'5" | SG Gale Ettrick-Trempeleau | 2024 State WI – SG – Gale Ettrick-Trempeleau
Think Schmitz is one of the best 2024 prospects you probably haven't heard of.  Love the attacking mindset and sneaky athleticism Schmitz possesses. The 6-foot-3 wing has a very good scoring package. He doesn't need to settle for bad shots, attacks the rim very hard, and has plenty of counter moves  if a defender is able to initially cut him off.  Able to score in a variety of ways, Schmitz shoots it well from deep, can pull-up off the dribble, and has the type of game where he can live at the free throw line with how much he attacks the hoop and surprises with his above the rim ability. 
M.J. Stackhouse M.J. Stackhouse 6'7" | PF Kenosha Indian Trail | 2024 State WI – F – Kenosha Indian Trail
Like the tools and physical makeup of Stackhouse. Had only seen him on film prior to Saturday and think he's perhaps better/farther ahead than I anticipated.  Stackhouse is a really good-looking 6-foot-6 combo forward with mobility and versatility. He runs the floor well in transition and has some surprising ability to face up in the mid-range and attack the bucket or shoot off the dribble. There's a lot of mismatch potential and tools to work with here. Eager to see how Stackhouse develops over the next three years.