Breaking down some 2024 standouts from Saturday's Top 250 Expo at the Boys & Girls Club of Noblesville. 
Jevon Lewis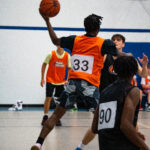 Jevon Lewis 5'9" | PG Fort Wayne Wayne | 2024 State IN (Wayne 2024)
I loved what I saw from the 2024 class on Saturday. Lewis was the first 2024 prospect to catch my eye and ended up being one of the best players I saw throughout the event — regardless of class. Small (5'9) and shifty lead guard. Quick left-handed jump shot, uses step-back well to keep defenders off balance. Can score or create for teammates off pick-n-rolls. Competes with confidence against older players. Pesky defender with a nose for the ball. 
Best shooters from Top 250 Expo:

-Jevon Lewis @Jevonlewisjr (video)
-Gavin Welch @GavinWelch15
-Christian Woodson
-Joey Schmitz @JoeySchmitz_15
-Ethan McComb @EthanMcComb_5
-Tyler Kerkhof @tkerkhof11
-Cam Reich @camreich5 #PHTop250 | @PrepHoopsIN pic.twitter.com/RnF3Znso7X

— Kris Mills (@KrisMills37) September 25, 2021
Kobi Bowles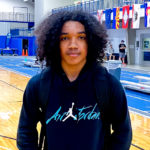 Kobi Bowles 6'1" | PG Lawrence North | 2024 State IN (Lawrence North 2024)
Bowles is lightning in a bottle. He was the fastest player I saw throughout Saturday's event. Pretty much every defender he faced had problems staying in front of him, especially in the open court. Although he is able to get to the basket with ease, he did not force things when I saw him play. When Bowles (6'1) does attack, he is able to finish over taller post players. He has nice vision and made a few impressive passes Saturday, which led to easy scores for his teammates. Tough player, competes defensively and can cause havoc in passing lanes. 
Wyatt Zellers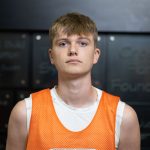 Wyatt Zellers 6'7" Scottsburg | 2024 IN (Scottsburg 2024)
I am extremely curious to see what Zellers looks like as a senior in two years. He has a smooth lefty stroke and gets his jump shot off with ease. At 6'7, he is long and lanky but moves very well on the perimeter. Looked comfortable handling the ball against smaller defenders. He was aggressive on the boards and took pride in getting defensive stops. Seems like a quiet kid but a good teammate nonetheless. 
Lot to like about Scottsburg 2024 SF Wyatt Zellers @Wyatt_Zellers34. Smooth lefty stroke. At 6'7, rebounds and defends well. Looks comfortable handling ball on perimeter. #PHTop250 | @PrepHoopsIN pic.twitter.com/fTqh2UPflK

— Kris Mills (@KrisMills37) September 25, 2021
Cam Reich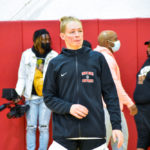 Cam Reich 6'1" | SG Brownsburg | 2024 State IN (Brownsburg 2024)
I was surprised to find out that Reich (6'0) is only a sophomore as Saturday was the first time I saw him play. He is a crafty point guard who has a nice feel for the game. He shot the ball consistently from distance throughout the event. Also was able to find open teammates in pick-no-roll situations. Looked extremely comfortable handling the ball with both hands under pressure. Deceptively quick player in the half court who is strong enough to finish inside on drives to the basket. 
Dhani Flannigan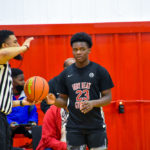 Dhani Flannigan 5'10" | PG Franklin Central | 2024 State IN (Franklin Central 2024)
At 5'10, Flannigan is a powerful point guard who handles the ball extremely well. He can maneuver between defenders on his way to the basket — like he does in the video below. Physically, he looks more than capable at competing at the varsity level. He showed the ability to rebound and push the ball in transition on Saturday. Unselfish leader but knows when to score if his team needs a basket. Can cause problems defensively with his quick feet and hands. 
Impressive handles and finish from Franklin Central 2024 PG Dhani Flannigan. Strong, physical lead guard. #PHTop250 | @PrepHoopsIN pic.twitter.com/kNrPUnS40z

— Kris Mills (@KrisMills37) September 25, 2021
Jackson Wors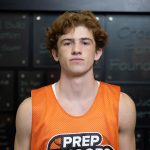 Jackson Wors 6'4" Delta | 2024 IN (Delta 2024)
Wors (6'4) shot the ball extremely well Saturday. I saw him for a brief moment in one game before catching some of his highlights afterwards. He does not need a ton of time to get his shot off and shoots it with confidence. He brought energy to the floor and took was aggressive and physical defensively. Had a number of steals throughout the event. When he wasn't making 3-pointers, he was driving and kicking the ball to open teammates. Another 2024 player who can score the basketball at all three levels. Also has a variety of finishing moves around the basket.