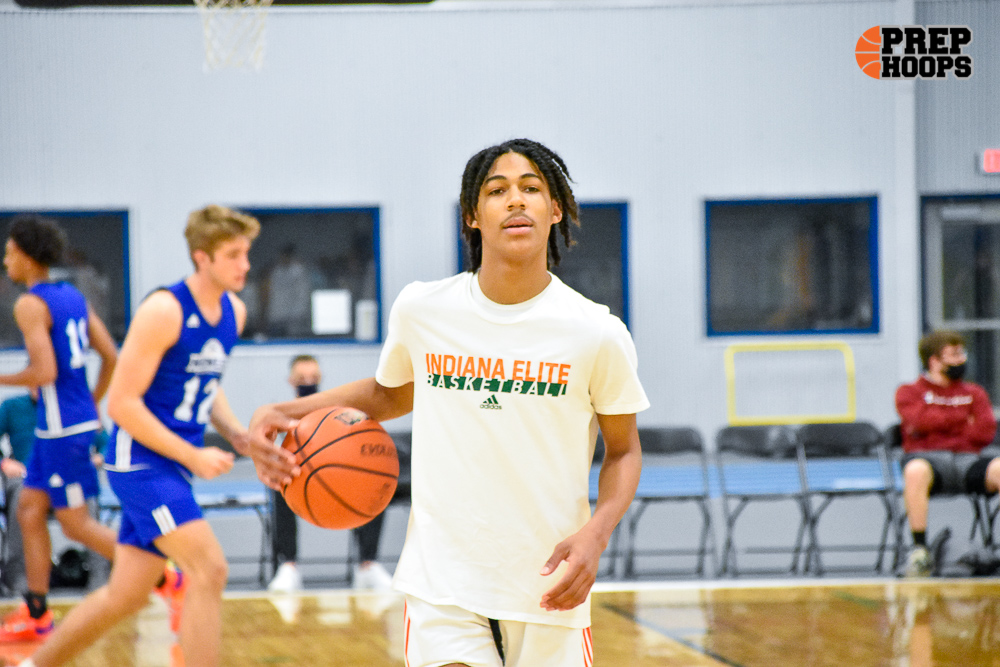 Posted On: 09/20/21 12:40 PM
Rankings season is officially behind us and the high school season still feels too far away to fully dive into previews. However, that doesn't mean that coverage stops here at Prep Hoops Indiana. Over the next couple of weeks we will take a closer look at prospects in the Class of 2022 with our Senior Spotlight series.
After moving back to Lafayette from Kansas, Buchanan quickly burst onto the scene and has become a highly sought after prospect. The 6'6" forward has showcased a high-level of offense skill as a player who can both shoot it from the perimeter while also using his physicality to score inside. At the beginning of August he picked up an offer from the University of Indianapolis as well as Trinity Christian. IU-East has also been heavily involved with Buchanan. 
Harris holds a pair of offers from Cleveland State and St. Francis (PA) but remains an under recruited guard in Indiana's Class of 2022. Extremely high-upside prospect with a great blend of skill, length, and athleticism. There have been several Division I coaches mulling around Don Bosco at open gyms