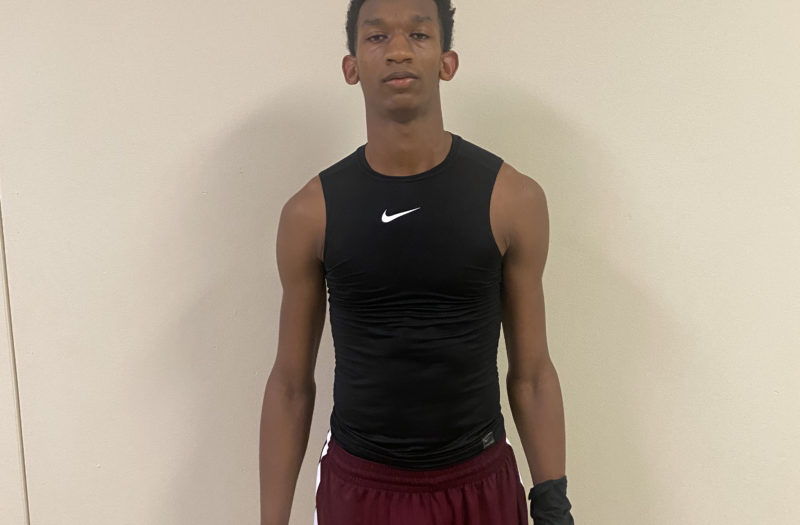 Posted On: 09/16/21 11:00 AM
Memphis East has a past of having great talent come through its boys' varsity basketball program.
The 2021-22 season should be another season where the Mustangs are one of the talented teams in the state.
Here's an observation from Wednesday's open gym run.
Dynamic backcourt
Junior guards E.J. Smith and Jamarion Harvey will most likely start in the backcourt for Memphis East, and it's a backcourt worth putting trust in. Smith doesn't have the skinny frame he once had when he was a freshman at Arlington High School. Smith has added muscle, and is now 6-foot-2. He's heading into the 2021 season hungry than ever. Smith wants to prove that he's one of the best guards around. He's a solid passer and has a strong mid-range game.
Harvey and Smith are a great pairing. To compliment Smith, Harvey can handle the basketball, can make shots from the perimeter and plays physical on the defensive end. Smith can get after it as well on the defensive end. Head coach Javonte Holmes has a backcourt that's going to be a headache on a nightly basis.
4 guard lineup
The Mustangs could use a four guard lineup a lot in 2021. Smith and