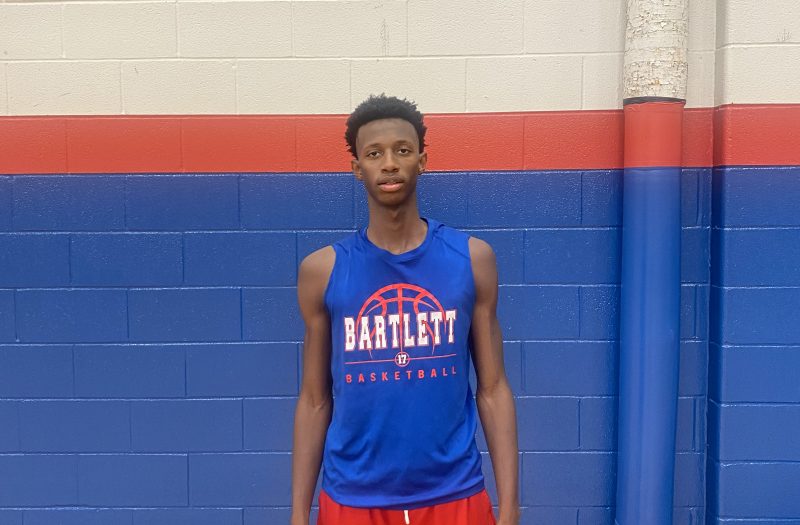 Posted On: 09/15/21 12:30 PM
From now until the start of the 2021 season, I will be attending open gym runs or official practices of a good amount of high school basketball programs in the state.
My first stop was Bartlett High School.
Panthers head coach Dion Real will have a plethora of weapons to coach in 2021.
Here's an overall observation from Tuesday.
Experienced backcourt
It always helps to have an experienced backcourt. That's what Bartlett has in senior guards Amarr Knox and Terrance Jacobs Jr. Jacobs is the floor general the Panthers need. He's an intelligent point guard, with the ability to know when to make the right pass or take the best shot available. Jacobs doesn't get enough credit for his defense, as he's a scrappy defender that refuses to give up anything cheap. As for Knox, the 6-foot-2 combo guard brings versatility because he can be effective on and off the basketball.
The Memphis commit is crafty with the basketball, can get to the basket with ease when he's downhill, and is reliable for a score down the stretch. The Panthers will have one of the most experienced backcourts in 2021.
Jacobs and Knox should make Real's job quite easy.
"You