Posted On: 09/11/21 11:08 AM
This month we introduce our updated Class of 2023 rankings!! Rankings are subjective and PrepHoops.com ranks purely upon potential and where the player will be at their basketball peak.  Production factors in only when helping prove the potential is greater or lesser.  Why did we rank these guys?  Why are they at this spot?  Take a look at five Class of 2023 prospects and learn a little about their reputation.
Peruse the complete 2023 rankings.

#6 Jarred Hall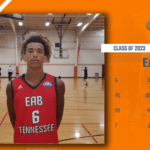 Jarred Hall 6'8" | SF Lebanon | 2023 State TN (Lebanon)
Since the inception of the PrepHoopsTN '23 class rankings Jarred Hall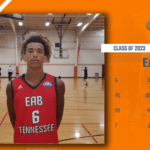 Jarred Hall 6'8" | SF Lebanon | 2023 State TN was a deserved Top 10 prospect.   And still he rises. Hall performed brilliantly again with EAB, this time as a 16u starter. Hall defends and rebounds like a AAA 4-man, but possesses the athleticism and nimble feet to project as a high-major wing defender.  The versatility of Hall rivals that of Eddie Ricks III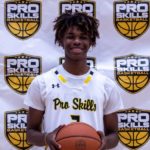 Eddie Ricks III 6'7" | SF Clarksville Academy | 2023 State TN and frankly exceeds Eddie's on many days.  Hall defends the post better and rebounds more aggressively. Hall lags behind in outside shooting consistency for now.  Regardless, both are certified D1 prospects.

#7 JaVar Daniel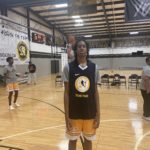 JaVar Daniel 6'8" | PF Arlington | 2023 State TN (Arlington)
Sadly, Javar suffered an ACL injury, which prevented him from competing during the 17u AAU season.  Still, he looks capable of finishing in the PrepHoopsTN Top 10 by school year's end and the state's top 3 frontcourt players.

#8 Jasen Brooks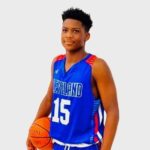 Jasen Brooks 6'1" | PG Cleveland | 2023 State TN (Cleveland)
First, Jasen Brooks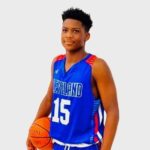 Jasen Brooks 6'1" | PG Cleveland | 2023 State TN continues to reciprocate the appreciation college coaches are sending his way.  Brooks visited Belmont and will travel to Appalachian State and Furman in the coming weeks.  What does Brooks do at an elite level?  Brooks jumps higher than his peers, the explosion is staggering. Scan that photo above, taken the day he earned Defensive MVP from the PrepHoopsTN Summer Combine. Brooks projects as a physical, plus rebounder from the lead guard spot.  

#9 Lukas Walls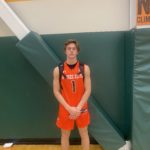 Lukas Walls 6'3" | SG Knoxville Webb | 2023 State TN (Knoxville Webb)
Lukas Walls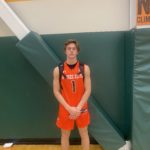 Lukas Walls 6'3" | SG Knoxville Webb | 2023 State TN is coming off a strong 16u AAU season, during which he continued on the exciting trajectory started years ago. Walls grew up in the game.  Nobody spent more evenings watching older kids play than Lukas at a very early age.  The admiration quickly turned into inspiration and from late middle school Knoxville Webb Head Coach Ricky Norris knew Walls was capable of playing early and often for the already established program. 
What did Lukas accomplish this summer?  His quiver of arrows simply expanded with a few new arrows, but mostly Walls just sharpened the tools already tucked into his belt.  The junior created his own, made free throws, helped space the floor, and generally played a technically mature game of ball.
Since 2010, 1️⃣0️⃣ Spartans have continued their playing careers in college.

Love seeing our players who want to pursue a college basketball career get that opportunity. ⚔️🟢⚪️ pic.twitter.com/g1HyTluZUy

— Webb Basketball (@KnoxWebbHoops) March 25, 2021

#10 Jamarion Harvey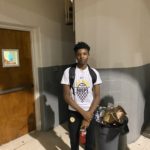 Jamarion Harvey 6'0" | SG State TN
Jamarion "Woodie" Harvey played and plays a lot, a lot of basketball.  There are nuances embedded in his game that reflect hours in the gym, most of the time against older, experienced competition.  Harvey ducks into the lane, wrapping the ball like a football the entire way.  Other possessions see Woodie swatting away defenders' hands with his off-hand.  The physicality of basketball increases as players ascend up the basketball ladder and Harvey is seemingly already accustomed to much of the bumps and grabs of older players. Easily finishes with either hand.  Improving his bounce.  Will be a handful, much like Marcus Fitzgerald Jr. was as a high school star.
Reason for the Ranking (Top 5) https://t.co/iAgeid38Ps

— Prep Hoops Tennessee (@PrepHoopsTN) September 13, 2021
Follow @PrepHoopsTN and @AndrewForce8.