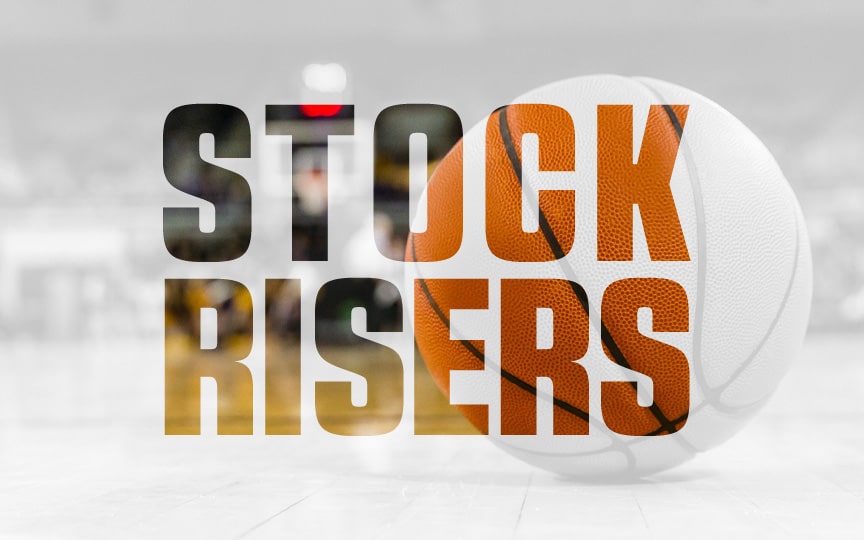 Posted On: 09/9/21 10:01 PM
The PH rankings produced a good number of prospects who raised their games in the live periods a few months ago. Here's a list of players that played well, and will surely be big time contributors to their high school teams in the upcoming season.
Ray-John Spears Ray-John Spears 6'1" | SG Sacred Heart Cathedral | 2022 State 6'1 SG of Sacred Heart Cathedral. San Francisco, CA.
Spears game is on the upswing the more competitive a game is, the more he's locked in. He played against quality competition throughout the live periods where he had to bring his game. He held is own. He's an athlete that can do a lot on the court. He'll defend with toughness, and quickness. He's fearless attacking the paint area, and finishes regularly in the open court with bodies flying at him.
Vince Barringer Vince Barringer 6'7" | PF St. Francis | 2022 State 6'7 F of, St. Francis HS. Mountain View, CA.
Barringer had a productive summer, and cemented himself as a player that can spot up anywhere along the 3pt line to knock down shots. He's put in quality work improving his body, and other areas of his game. Mainly using the dribble drive a bit more effectively, and getting his fair share of rebounds at 6'7. He