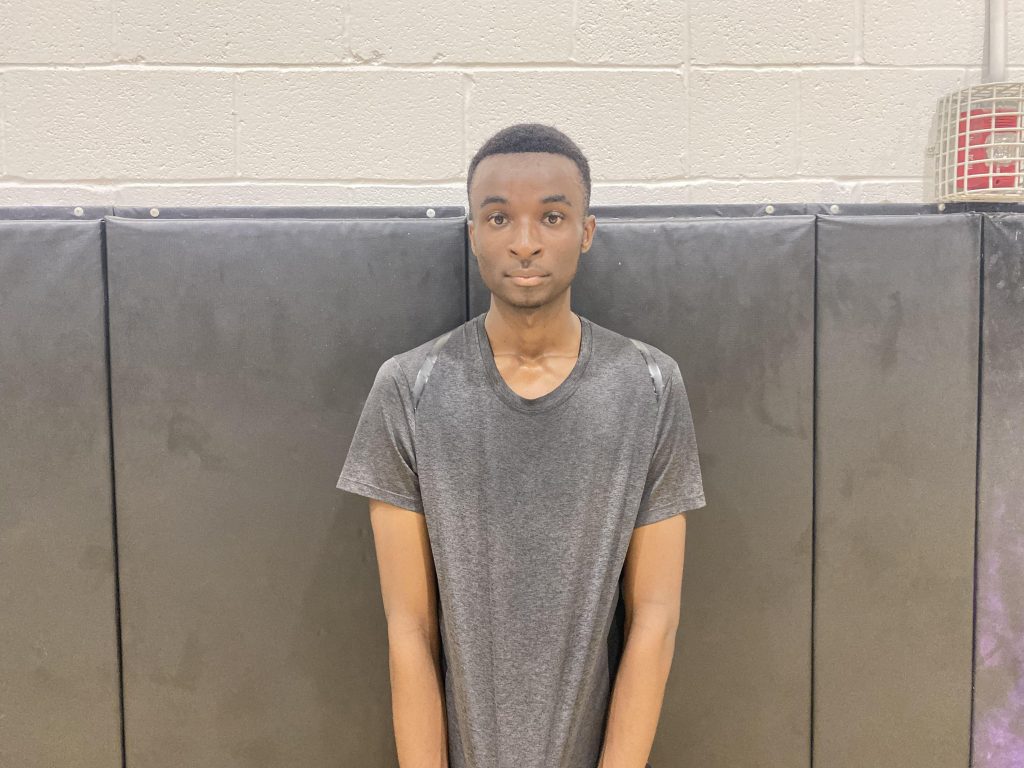 Posted On: 09/23/21 3:14 PM
The high school season is right around the corner and as we prepare for the preseason content to hit our site, I'll be posting some individual stories on players who will be new to the scene. One who will have a huge impact for his new team is 2024 forward Luke Bamgboye. Bamgboye is a transfer from London who came over to the US this spring to play with Team Thrill on the UAA Circuit. At 6-foot-9 with a 7-foot-3 wingspan, he has the length to enforce his will around the basket, but adjusting to the American style of basketball always takes time.
"The first week I got here, the practice sessions were really tough," Bamgboye told Prep Hoops. "Compared to England, it's a lot tougher. My first tournament it was tough getting used to the pace. After I got like eight games under my belt, I started to get used to it. I say there's a lot more shooters and more athletic people over here. I'm just going to keep on trying to build on my shooting and my game as a whole."
Bamgboye arrived at the right time for St. Frances. The Panthers lost their freshman sensation in Derik Queen to Montverde Academy and were at a real loss for true size in the frontcourt. Although Bamgboye still needs to add significant muscle to his frame, it will be his length and explosive first jump that helps build a reputation as a shot blocker and rebounding presence.
"I use my athleticism wisely. So on defense, I can get loads of blocks and steals. Defensively, I can impact a game. It's not only about offense. I'm still working on my offensive game. As I get more comfortable finishing over a couple defenders inside the paint, once I get that, my scoring average will go up tremendously."
While he isn't to the point yet of shooting from beyond the arc on a routine basis, Bamgboye is still a presence on the offensive end. He uses the length, athleticism and explosion to finish over the rim with both hands on rolls to the basket, offensive rebounds or dump off passes from penetrating guards.
"I try to watch a lot of Kevin Garnett film because he got the ball in the same positions and I normally get the ball. His jab series is so effective and he has that on lock. In terms of rim-running, I watch a lot of Clint Capela. I try to model my game off of those guys."
St. Frances is still just in preseason workout mode, but Bamgboye is confident in what his role will be and expectations put on his from head coach Nick Myles.
"Coach Nick expects every one of his players to play defense. I think he expects me to be finishing everything around the rim like lobs and dunking on everyone. Defensively I already know he expects to get blocks above the rim, be helping and just be the anchor of the defense."
It won't take long for mid major and even high major programs to be attracted to what Bamgboye brings. Considering his potential and upside combined with his continued comfort playing the American game, it's only a matter of time until he becomes a household name in the Maryland/DC area.