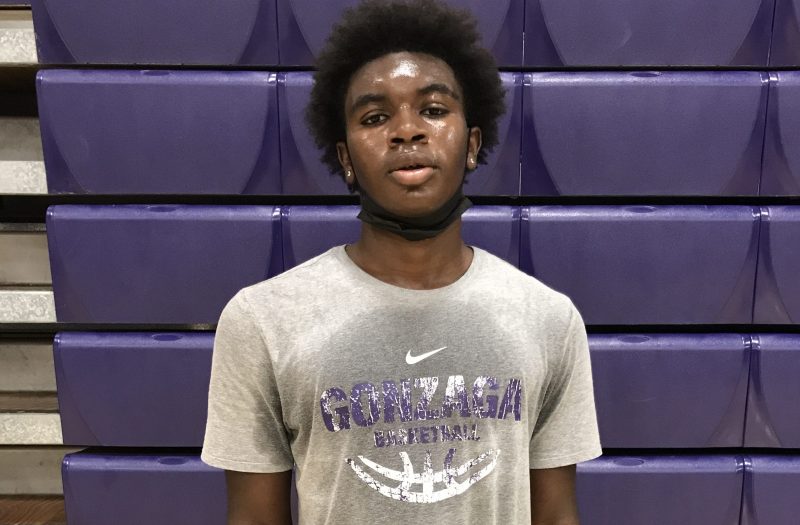 Posted On: 09/23/21 11:05 AM
2025 G Nykolas Lewis looks to be next in a long line of productive point guards to play for Coach Steve Turner at Gonzaga College High School in Washington, DC. Standing 6'0 and weighing in at 175 lbs as a freshman, Lewis has arrived to campus ready to make an impact in the WCAC after a productive summer season with Team Takeover and at premier showcase events. His summer tipped off in late May at the CP3 Memorial Day Classic, culminating in his first national highlight with a game-winning 3 from half court to defeat CP3 at the buzzer.
https://twitter.com/CoachJaeWright/status/1398827204793020418?s=20
Performing in these big moments was no surprise to his TTO coaches, " He's a tough, hard-nosed kid that will do anything to win. Rebound, guard the best player on the opposite team, whatever it takes to get our team the win."
Lewis' 8th grade TTO team continued a productive summer, making it all the way to the Elite 8 in the prestigious Made Hoops Finale right up the street from Nike Peach Jam in Augusta, Georgia. "This summer I tried to talk more, play more physical, and hit more threes... we didn't accomplish our goal as a team but