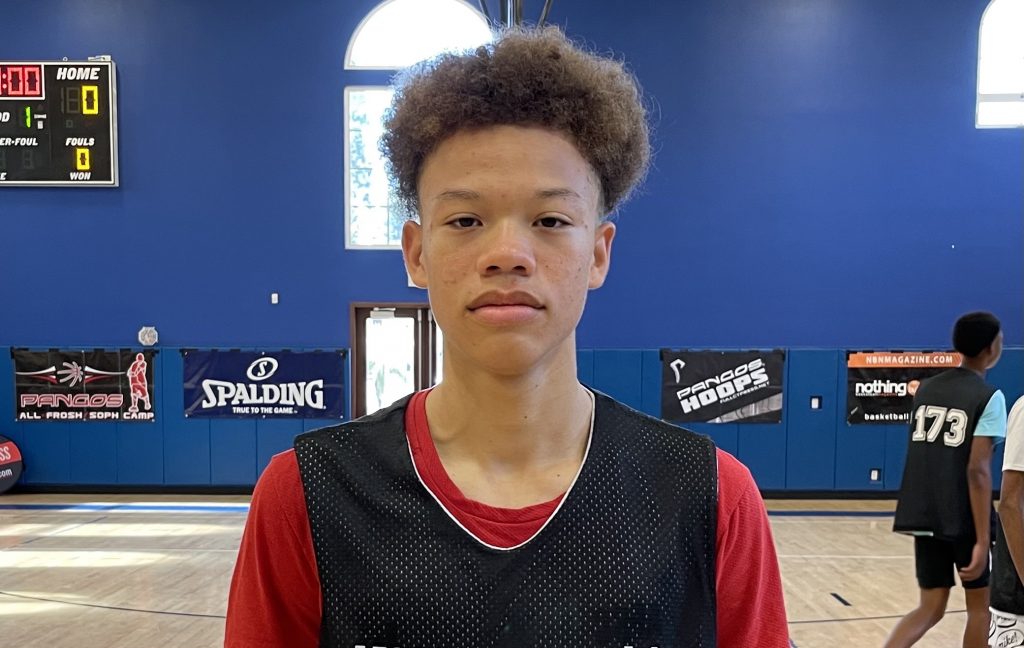 Posted On: 09/17/21 2:40 PM
LONG BEACH, Calif. — Saturday's Pangos Best of SoCal Showcase featured eight games with some of the top SoCal prospects across various graduating classes participating. In this series we'll take a look at the top performers in each of the class games and in this piece we'll break down the current sophomores who participated.
Derrick Hill, 2024, Taft - Hill put together a dominant scoring effort in the 2024 "Top 40" game which earned him an invite into the "Top 20" game. The crafty 6-foot-3 left-hander scored in a variety of ways, including catch-and-shoot three's, pull-up mid-range jumpers going either way and was able to get to the rim on multiple occasions where he finished adeptly with both his left and right hands.
Trent Perry, 2024, Harvard-Westlake - Simply put, Trent Perry has a textbook jump shot. From shot prep to a balanced base and one motion through his release, the sophomore guard is a dead-eye shooter from three-point range when given a brief window to get his shot off. The 6-foot-3 prospect is more than just a shooter, however, as he showed he can drive into the teeth of the defense and create offense off the bounce for himself