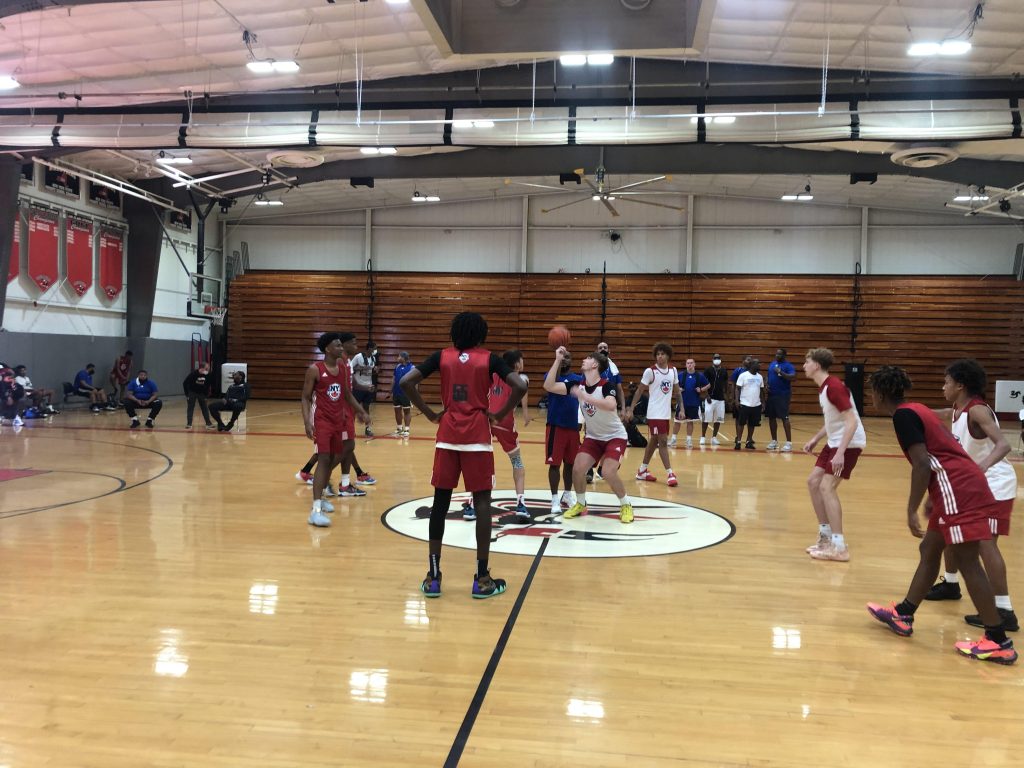 Posted On: 09/23/21 5:00 AM
Saturday, September 18th, Eleve11 Hoops held its prestigious NY Top 100 camp in Long Island. The camp featured prospects from the east coast and a number of players searching for an opportunity to make a name for themselves. It would be unfair to write a large article featuring all the standouts so tonight I will focus on the bigs and forwards followed by the wings, then guards.
Jaiden Williamsb Jaiden Williamsb 6'4" | SG Cardinal Hayes | 2023 NY , 6'11″ LuHi, 2023
Evaluation: Jaxon is a big inside presence with good feet and soft hands. He continues to play well with his back to the basket. The spacer finishes well about the paint because of his soft touch around the rim. He will be surrounded by great guards and hopefully, there is a season for him to display his skill set.
Andreo Ash Andreo Ash 6'7" | PF Liverpool | 2024 State NY , 6'8″ Liverpool, 2024
Evaluation: Andreo has grown several inches since I saw him in the spring. He still posses multiple abilities and versatility. He's capable of knocking down the 17-foot jumper while instantly becoming a threat because of his ability to put the ball on the floor and get to the rim. On the defensive end, he uses his length and quick jump to block and change shots
Aliou Cisse, 6'7″ Carolina Basketball Academy, 2022
Evaluation: Aliou is a long, bouncy, and active forward who plays with a ton of energy. He never seems to get tired on the floor even while playing 100%. I was impressed with his movement off the ball. He seems to find angles to become a target. His activity is effective on both ends on the floor.
, 6'7″ St. Joseph by the Sea, 2023
Evaluation: Anthony is a strong physical forward who uses his strength to play through defenders. He showed a soft touch from the outside as he continues to expand his overall game.