With all due respect to post teams, this is probably the most talented team Coach DeFeo has constructed. The 2021-2022 prep team will be competitive this season which may set the standard for years to come.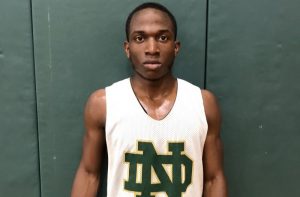 Prospect: Eli Blackwell Eli Blackwell 5'9" | PG Notre Dame | 2022 State NLG '22
Position: PG
Evaluation: Eli is the anchor of the team. He's a pure point guard who leads with his effort and vocally which sets the tone for the team. He's offensively gifted because of his ability to consistently make shots and make the right play. He protects the ball limiting his mistakes and turnovers. His ball security allows him to not be rattled at any point on the floor and effectively run the offense.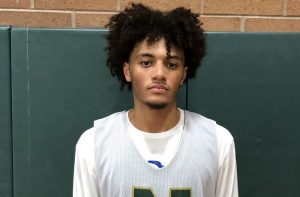 Prospect: Que Duncan Que Duncan 6'4" | CG Notre Dame | 2024 State NLG '24
Position: PG
Evaluation: Que has the highest upside in the program. The 6'4″ point guard uses his size and skill to finish in the paint. The crafty guard handled the ball well and created the necessary space to become an offensive threat. Not flashy, he's consistent and rarely puts himself in challenging situations.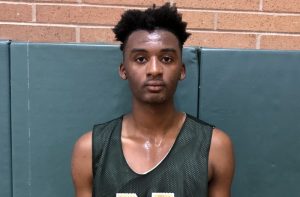 Prospect: Isaiah Sullivan Isaiah Sullivan 6'6" | SF Notre Dame Prep West Haven | 2022 State NLG '22
Position: F
Evaluation: Isaiah is a long athletic wiry forward who showed countless flashes of his potential. He was able to catch high and be effective off of dribble penetration finishing at the rim. He's a high-level rebounder and help side blocker/contester who changed a number of shots. He also has the potiental to develop into a consistent perimeter shot maker.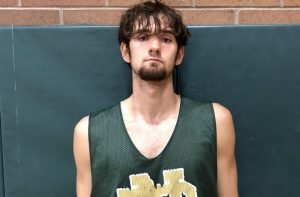 Prospect: Ben Carroll Ben Carroll 6'7" | PF Notre Dame Prep | 2022 State NLG '22
Position: F
Evaluation: Ben is a skilled left-handed forward with an array of skills around the paint and from the outside. The high academic student will continue to make an impact at Notre Dame after a memorable high school career. He's developing physically which will only support his playing style and further advance his overall skill set.