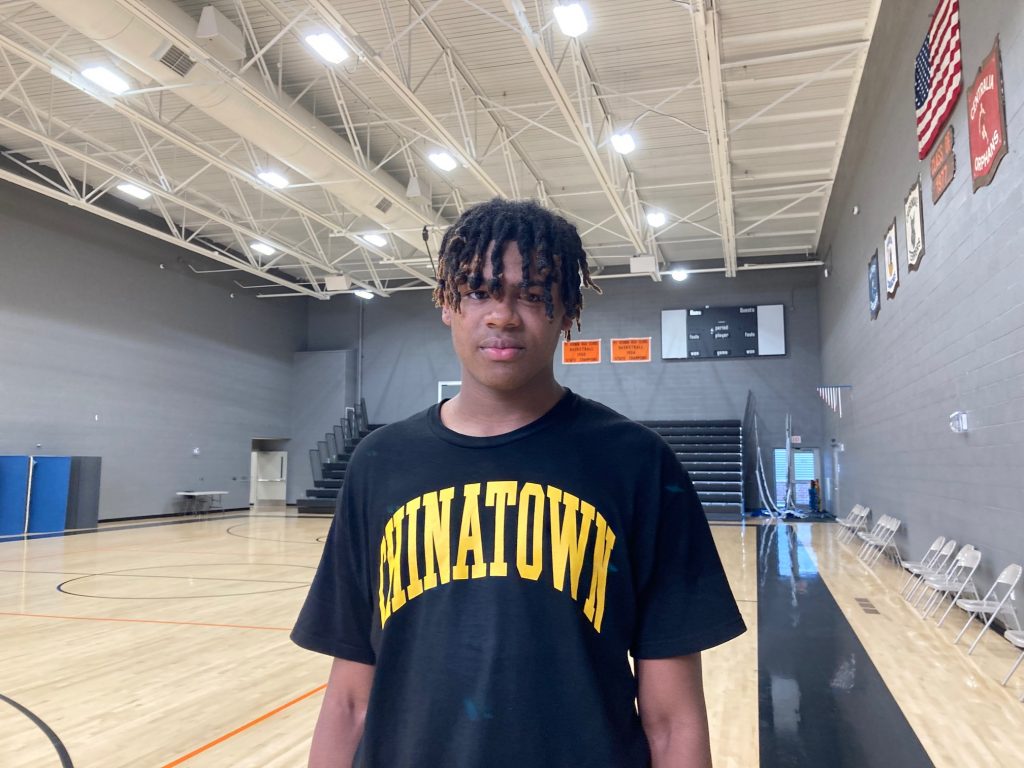 Posted On: 09/9/21 6:00 PM
Mt. Vernon 2022 NJ Benson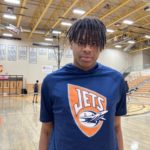 NJ Benson 6'8" | C Mt. Vernon | 2022 State IL jumped up to the top center in the state in our latest update.  We went to see Benson on Thursday afternoon which was the first day where college coaches could check out prospects during fall open gyms.
Who was there?
First let's start off with who was in the gym.  Illinois State, Southern Illinois, and SIU-Edwardsville went full staffs in their first chance to see Benson this fall.  Murray State had an assistant coach on hand.  Missouri State was in on Thursday morning to visit with him.  Those are his finalists.
Scouting Report
Benson is a strong post that has broad shoulders and explosive athleticism.  He continues to thin out losing the bad weight while maintaining his strength with improved mobility.  The first aspect that jumped off the floor was his bounce around the hoop.  The Rams big man was elite with his second jump.  Got off the floor with quickness getting his own rebound on numerous occasions for put backs.  When he played out of the post the enhanced footwork was evident as he put combination moves together for short shots, layups, or dunks keeping his defenders off balance. 
The biggest growth in his game was seen with his improved handles and jumper.  He showed flashes of this in June, but wow were we impressed with how well he looked in these two areas.  Benson handled it well in the open floor with tight handles in traffic along with going coast to coast on a few occasions.  Will he use that consistently at the next level?  No, but it shows potential winning off the dribble from the mid and high-post.  His jumper was on point as he hit quite a few threes along with a couple of Nowitzki one footed step backs.  The shots had some side spin at times, but they went in.  Definitely showed capability to stretch the floor some. 
Defensively he swatted anything that came around him with either hand including an emphatic left handed LeBron come from behind block.  High level rebounder that snatches them out of the air in his area on the defensive end and like we mentioned before was a force on the offensive glass.
Interview
After the open gym we caught up with Benson where he broke down his first two official visits to Illinois State and Murray State.  Also what he is looking forward to at Missouri State and Southern Illinois the next two weekends along with what stands out about SIU-Edwardsville.  He also discusses what is most important to him in a program and his timeline for a decision.