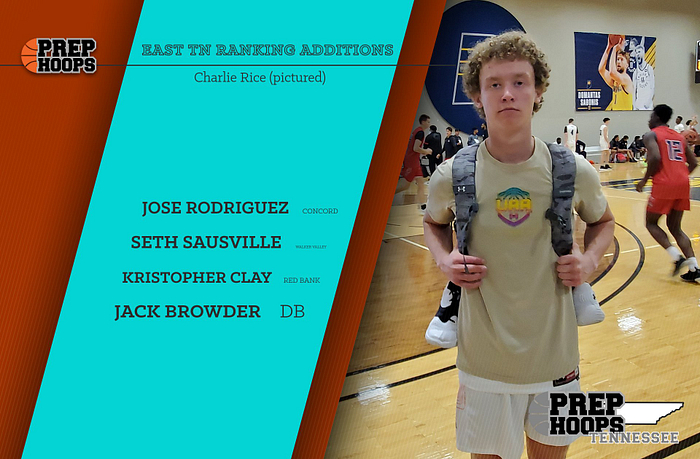 Posted On: 09/30/21 12:34 PM
With strong summers the following members of the Class of 2022 landed top 200 in Tennessee.
PG Charlie Rice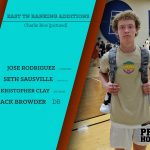 Charlie Rice 6'0" | PG Maryville | 2022 TN (Maryville) Top 75
The replacement for Joe Anderson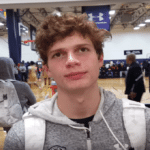 Joe Anderson 6'0" | PG Maryville | 2020 State TN played really well in those big shoes.  Rice is a classic pass-first point guard with good lower body balance and a keen offensive awareness.
SG Jose Rodriguez (Concord) Top 75
Strong, dominant guard.  Though he plays in relative obscurity Joe is an interesting college prospect worthy of observation and promotion.
PG Carter Metz Carter Metz 6'1" | PG Dobyns-Bennett | 2022 State TN (Dobyns-Bennet) Top 100
Scores in bunches. Carter put together an expectedly strong showing in the 423 vs. 865 Fall League Showdown, finishing with 22 points.  Metz is also very solid on the ball.  Plays with his head up and eyes open.
SG Seth Sausville Seth Sausville 6'0" | SG Walker Valley | 2022 State TN (Walker Valley) Top 130
A guard with great basketball instincts. Seth is a clutch player capable of hitting the big shot.  During his junior season Seth showed off an ideal basketball body, strong with plenty of range of motion.  Saulsville projects as a guard at either spot, probably at the NAIA level after high school.
PG/SG Isaiah Smith Isaiah Smith 6'1" | PG Farragut | 2022 TN (Farragut) Top 150
Isaiah Smith Isaiah Smith 6'1" | PG Farragut | 2022 TN trained quite a bit alongside Grant Hurst Grant Hurst 6'1" | CG Cleveland | 2021 State TN back before Hurst left for college.  Smith is a great shooter on a balanced team at Farragut High.  His exclusion prior was merely an oversight. He has been a Top 200 player for the last two years.
SG Jack Browder Jack Browder 6'4" | CG Dobyns Bennett | 2022 State TN (Dobyns-Bennet) Top 150
Good size for the position.  Highly engaging personality. Can hit the outside shot with regularity.
SG Darius Carden Darius Carden 6'1" | SG McMinn Central | 2022 State TN (McMinn County) Top 150
Good strength.
SG Kristopher Clay Kristopher Clay 6'0" | SG Red Bank | 2022 State TN (Red Bank) Top 175
A touch short for a college shooting guard.  Clay is quite athletic and bouncy, which will help offset this somewhat.
SG Peyton Ratcliff Peyton Ratcliff 5'10" | SG Walker Valley | 2022 TN (Walker Valley) Top 200
Last year Peyton admits to being primarily a catch-and-shoot weapon.  He made six three-pointers against White County in the playoffs.  "This year I am expected to take a huge jump in roles with us losing our leading scorer to graduation," shared Peyton via Twitter DM.  He made 50 three-pointers during his junior season.  Needs to prove he can do more damage in the lane to ascend the rankings.
Follow @PrepHoopsTN.