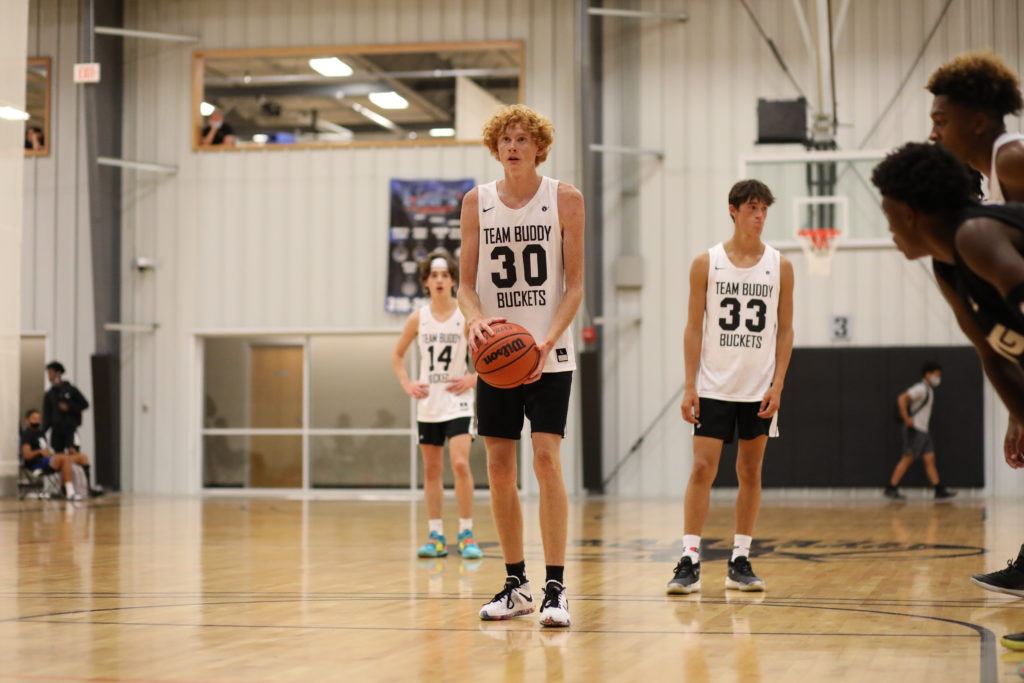 Posted On: 09/8/21 12:33 PM
The class of 2023 rankings were released last November with 46 names. It's exciting to see the list develop as more players distinguish themselves. Eleven new players were added this round to bring the list to 76.
The top five to enter the list were 26 Chris Harris Chris Harris 6'7" | SF Andover | 2023 State KS , Andover; 28 Dillon Mong Dillon Mong 6'6" | SF Shawnee Mission East | 2023 State KS , Shawnee Mission East; 34 Ryan Robertson, Blue Valley Northwest; 40 Asa Barnes Asa Barnes 6'2" | SG Wichita Southeast | 2023 State KS , Wichita Southeast; 55 Dylan Blazer Dylan Blazer 6'3" | SF Mill Valley | 2023 State KS , Mill Valley.
Making up the rest of the additions to the 2023 class are:
59 Walt Gray Walt Gray 6'3" | PF Wichita Trinity | 2023 State KS , 6-foot- 3 power forward, TBB KS, Carroll HS:
Having earned honorable mention 2A at Hutchinson Trinity, Gray is making the leap to 5A Carroll. He appeared up to the task this summer when he battled all comers as part of Team Buddy Buckets. Gray is tough and hard-nosed, and is experienced in the post. But he's got the versatility to expand his role, handling the ball end-to-end and shooting well from the perimeter.
60 Jackson Swartz Jackson Swartz 6'5" | SF Chaparral | 2023 State KS , 6-foot-5 small forward, TBB KS, Chaparral HS (pictured):
Swartz is a long, bouncy forward who has a lot of physical ability, which he put on display