Breaking down some 2023 standouts from Saturday's Top 250 Expo at the Boys & Girls Club of Noblesville. 
Gavin Welch
Gavin Welch 6'6" | SF New Castle | 2023 State IN (New Castle 2023)
If I had to pick a MVP from the event, it would probably be Welch. He was focused from the start and brought a ton of energy to the floor. He was extremely active on the boards when he wasn't scoring or setting up teammates. Welch can score in a variety of ways and is able to rise over defenders on midrange jump shots. He was aggressive with the ball but never seemed to force a shot. His energy, size (6'5) and overall basketball IQ make him a quality defender. Welch's stock is rising as he will be one of the top players in the Hoosier Heritage Conference this upcoming season. 
New Castle 2023 Wing Gavin Welch @GavinWelch15 has been the best player on the floor during second set of games (court 2). Active rebounder. Can score from all three levels. Smooth jumper, elevates over D. pic.twitter.com/MOcSEIRaX0

— Kris Mills (@KrisMills37) September 25, 2021
Cooper Farrall
Cooper Farrall 6'6" | SF Culver Academy | 2023 State IN (Culver Academy 2023)
At 6'6, Farrall has a strong and mature body. He about tore the basket down with one dunk in transition Saturday. What impressed me the most was his court vision. He was the best playmaker on the floor in the game I saw. Also showed the ability to knock down perimeter shots. Defensively, Farrall is a player who might be able to guard every position — depending on the opponent. I would trust him on the perimeter against a smaller point guard and down low against a taller post player. Farrall seems like a great teammate and was one of the more vocal players at the event. 
Isaac Morgan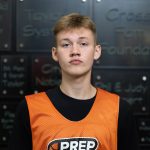 Isaac Morgan 6'0" | CG Triton Central | 2023 IN (Triton Central 2023)
Poise is the first word I think of when trying to describe Morgan. Very calm and collected when handling the ball against pressure. Fundamentally sound player who shoots it with ease from the perimeter. Some point guards try to do too much at events like the one held Saturday. Morgan (6'0) let the game come to him and took advantage of scoring opportunities when presented. He was able to get in the paint and draw defenders, as well. Morgan anticipates well defensively, which should make him a reliable player on that end. 
Triton Central 2023 PG Isaac Morgan @isaacmo20 with a 3. Nice stroke, handles ball well with both hands under pressure. @coach_ballard #PHTop250 | @PrepHoopsIN pic.twitter.com/hF4PuzXZMd

— Kris Mills (@KrisMills37) September 25, 2021
Cooper Bean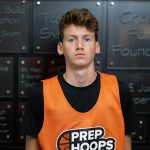 Cooper Bean 6'4" | SG Noblesville | 2023 State IN (Noblesville 2023)
Bean is fast and moves extremely well in transition. He was aggressive offensively during the event and had zero problems getting to the basket when he wanted. He scored at all three levels and looked comfortable doing so. Also was a supportive teammate in the game I saw him play. As he continues to fill out and add muscle, Bean (6'3) has a chance to be a special defender given his length and competitiveness. Noblesville head coach Scott McClelland will get the most out of him at that end. I believe his stock will rise during upcoming season. 
Luke Almodovar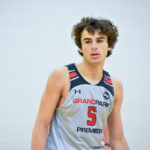 Luke Almodovar 6'2" | SG Noblesville | 2023 State IN (Noblesville 2023)
Almodovar (6'3) was one of the most exciting players I saw Saturday. Great vision, had zero problems controlling the offense when running the point. Another one of those players who makes difficult plays look easy, like in the video below. He is deceptively quick and athletic and was one of the more explosive players at the event. It would not be surprising to see him have a triple double — or close — in a game during the upcoming high school season. Confident but not cocky. Could be an elite defender with his speed, athleticism and overall feel for the game. 
Easily one of the best players I've seen today — Noblesville 2023 PG Luke Almodovar @lukealmo. Very nice feel for the game, deceptively quick and athletic. @CoachMac_1 #PHTop250 | @PrepHoopsIN pic.twitter.com/vyiLtS09cn

— Kris Mills (@KrisMills37) September 25, 2021