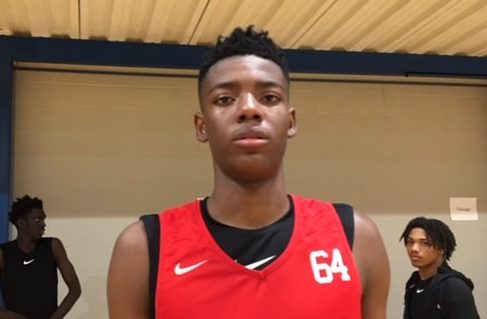 Posted On: 09/2/21 8:55 PM
Wings are plentiful in Tennessee.
Check out these wings, high-ceiling men with games and athleticism on which to grow.
Stephen Olowoniyi Stephen Olowoniyi 6'8" | SF Webb-Bell Buckle | 2023 State TN
An early-riser, Samson Oloyiniwiwi looks like a college coach's dream.  There are still elements to iron out, such as his handle and defensive transition.  The foundation is there and athleticism never slumps. Missouri Western offered him.
Jarred Hall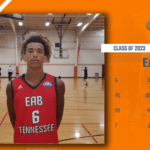 Jarred Hall 6'8" | SF Lebanon | 2023 State TN
Ideal wing threat. Another star EAB scooped up early. Much has been written in our pages about Hall. He still deserves more attention.
Brandon Miller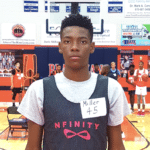 Brandon Miller 6'8" | SF Cane Ridge | 2022 State #21 Nation TN
When a 6-foot-7 right l eighth-grader effectively plays 15u point guard you take notice. 
Brandon recently released his Top 4, and it truly looks like the #1 player in Tennessee will skip college.  
Fred Deere Fred Deere 6'4" | SG St. George's | 2023 TN
Ran with Tennessee Panthers 17u. Deere is a natural scorer at 6-foot-4. Plays for St. George.
Trent McNair Trent McNair 6'4" | SG Brentwood Academy | 2022 TN
Solidified as a catch-and-shoot guy, Trent is capable of expanding his game. Diversification is necessary######  for this State Champion. Without expanding his game McNair projects as a D2 specialist.
Zay'vion Phelps
Though Phelps' reputation is somewhat muted statewide his reputation throughout middle Tennessee out to Jackson is tremendous. Phelps impressed during his