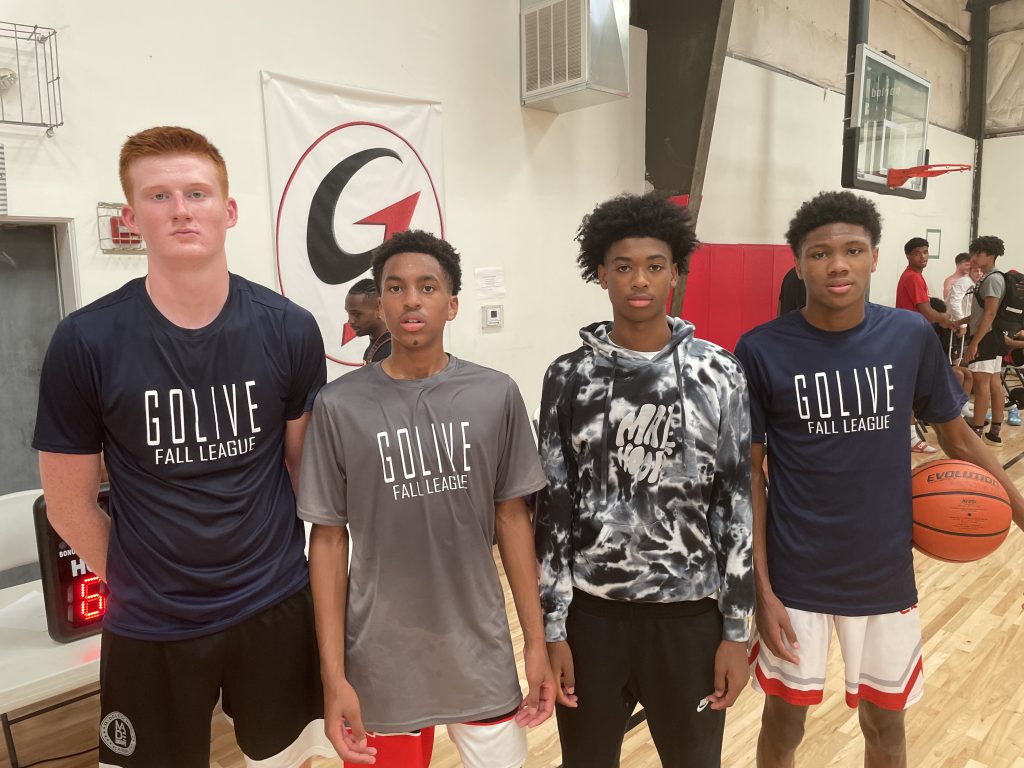 Posted On: 09/11/21 4:00 PM
Prep Hoops Missouri ventured to Columbia to watch the action at the first day of the GoL1ve Fall League. Here is a look at a talented group of Class of 2025 prospects who played well on Day 1.
Aaron Rowe 6'1 Father Tolton: The talented young guard has a nice blend of explosive athleticism and an advanced skill set. His talent is well known nationally, especially after his performance in the Nike EYBL while playing up at the 15U level for MoKan Elite. He already has Division I scholarship offers before playing a high school game.
Exavier Wilson 6'0 Jefferson City: A talented scoring point guard who was a bucket in the first day. He has very good quickness and smooth handles, which enable him to create his own shot. He was hitting 3-pointers off the dribble and scoring on quick, penetrating drives.
Reese Minnix 6'5 Rock Bridge: A versatile forward who was making plays with the ball on the perimeter throughout the game. He was hitting 3-pointers, tough turnaround jumpers and one-legged fade-aways. His passing and ball handling skills were advanced.
De'Saun Nichols 6'1 Hickman: I first saw this talented guard at the Jeff City Slam and was very