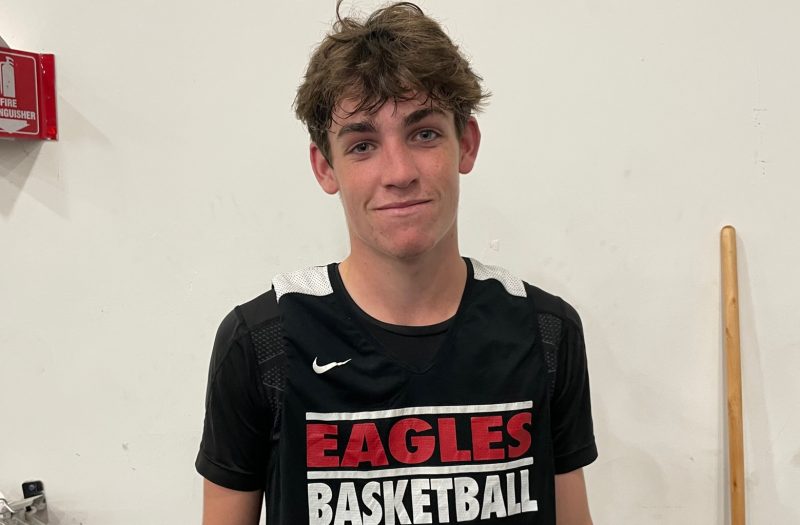 Posted On: 09/30/21 6:40 PM
The weekend-long Gamepoint Fall HS Showcase featured a number of the top high school programs in San Diego and a few from nearby Orange and southwest Riverside counties. I was able to attend opening night and the final day of the tournament, but that was more than enough time to make some observations about individual player performances. 
Here's the first report, touching on standouts from opening night. 
Drew Bickley, 5-11 2023 G, Santa Fe Christian
The lefty sharpshooter was on fire in the second half of the Eagles win over Del Norte, knocking down five threes en route to 17 second half points. Bickley moves well without the ball, coming off of stagger screens in the Eagles offense to get enough space to get off his quick-trigger release. He has improved attacking closeouts and has a much improved 15-foot pull-up game. One of the biggest areas of his development, however, has been a growth spurt that has him pushing 6 feet after starting high school at 5-4. 
Sebastian Medina, 6-3 2022 G, San Ysidro
La Costa Canyon bested San Ysidro in Friday's marquee matchup, but through no fault of Medina, who scored 25 points to keep the Cougars in the