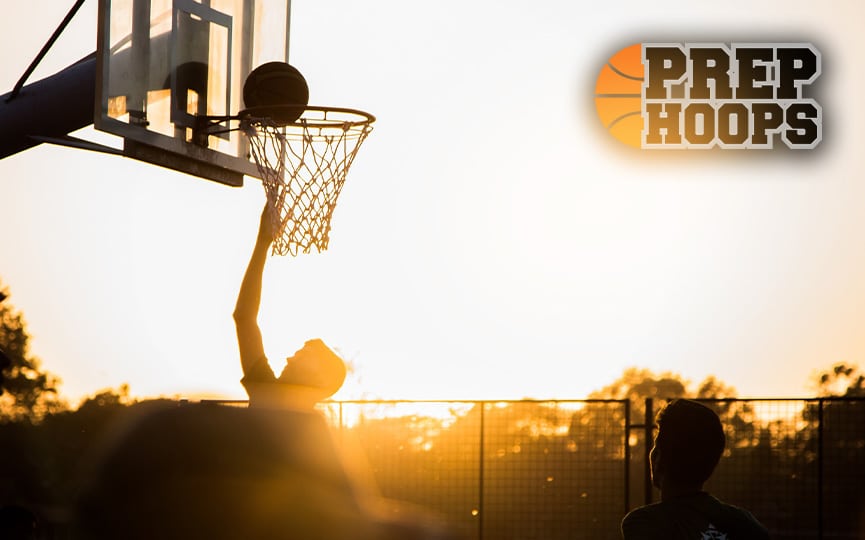 Posted On: 09/4/21 1:30 PM
An exciting summer of hoops has wrapped up, and we can't wait to get the high school season underway. But between now an then, a little thing called football stands in the way. Some of the top basketball stars in Kansas will be making headlines, and reaping college offers, on the gridiron.
As is to be expected at the small school level, there are too many football/basketball dual-sport stars to mention. Of course Brett Sarwinski Brett Sarwinski 5'10" | PG Galena | 2022 State KS , Tyler Little Tyler Little 6'5" | PF Galena | 2023 State KS , Landon Boss Landon Boss 6'1" | SF Osage City | 2023 State KS and Harrison Voth Harrison Voth 6'1" | SG Cheney | 2022 State KS will star in both sports this year. But below are some of the most decorated football stars among the small-school hoopsters:
Drew Stutesman Drew Stutesman 6'2" | CG Madison | 2022 State KS , Class of 2022 #75, 6-foot-2 combo guard, Madison HS:
A long athlete, Stutesman does it all at Madison, including making a lot of stops on the football field. He was first team 1A as a linebacker as a junior. He'll be the team leader in both sports this year due to some losses to graduation.
Jace Doerksen Jace Doerksen 5'10" | CG Inman | 2022 State KS , Class of 2022 #81, 5-foot-10 combo guard, Inman HS:
Doerksen has been earning all-state honors in basketball and football for a while now. Last year he