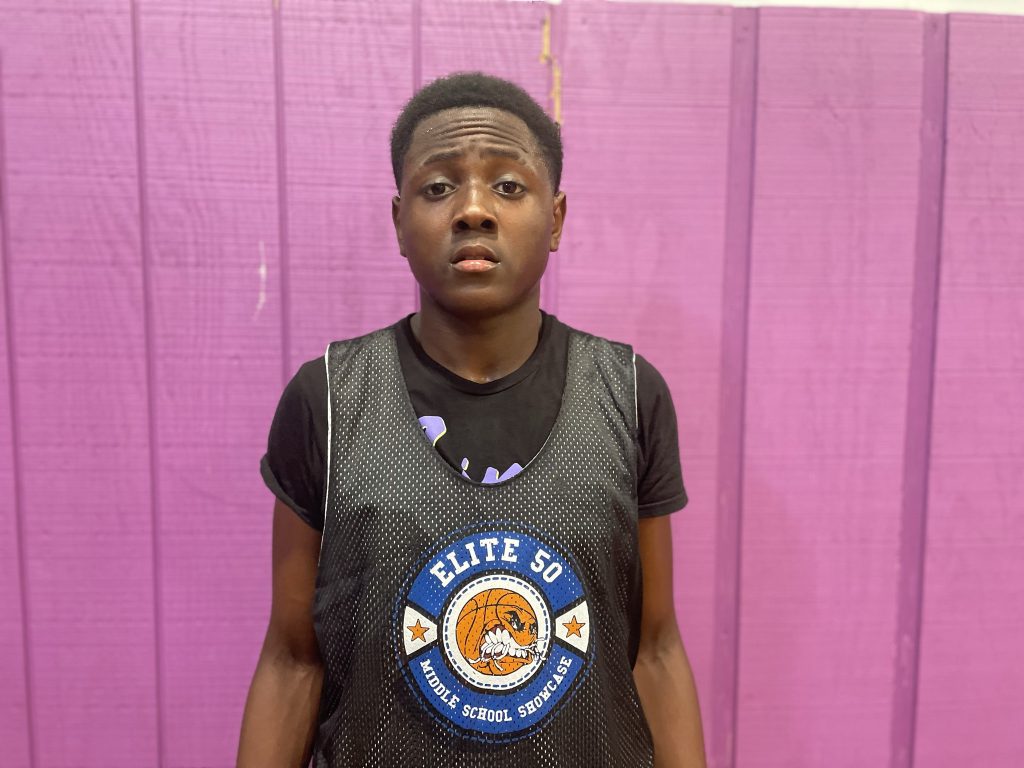 Posted On: 09/12/21 11:00 AM
It's never too early to start building the 2026 class in the state of North Carolina and this past Saturday, Rod Bridgers and his HoopStateNetwork crew hosted the Elite 50 Middle School Showcase at Word of God Academy in Raleigh, showcasing quite the talented group of prospects. Here's a look at Part I of some early 2026 standouts in North Carolina.
Almond was a standout prospect that did well to showcase his skills on both ends of the floor. He's a prospect that plays with a ton of energy and presence on both ends, using every inch of his 6-foot-7 frame to make an impact. He showed off his ability to handle the ball, finish in the paint and fly around for blocks and rebounds on the defensive end. He's an early candidate to keep an eye on as the 2026 list begins to build.
McKoy was a leader on his squad during the games portion on Saturday as a hybrid wing/forward. He's a nice all-around prospect that should continue to develop. He showed off an ability to play inside and out,