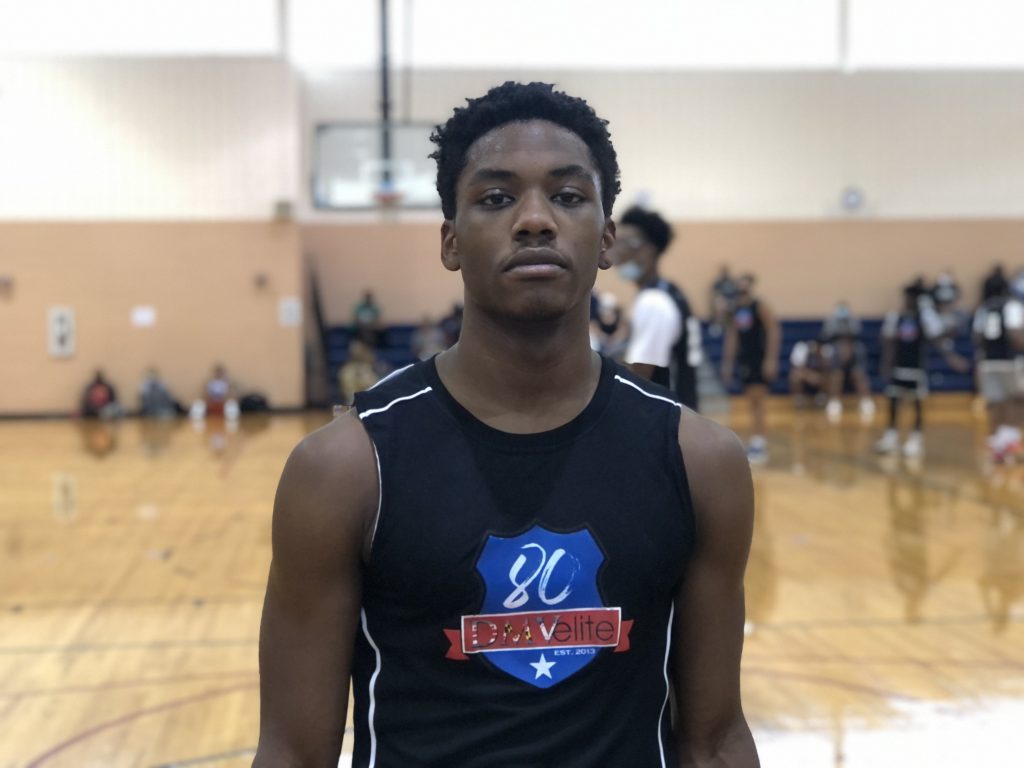 Posted On: 09/14/21 5:00 PM
BOWIE, MD -- The annual DMVElite 80 attracted many of the better players in the region. Here is a rundown of the breakout performers from the event.
Choijilsuren held his own against some of the area's best. His patience along with his willingness to pass and cut was refreshing to see. Choijilsuren had multiple nice finishes with both hands. The rangy guard converted one from outside the paint off the one-two. Choijilsuren's impressive court vision was on display in transition. He is a bigger guard who showed that he is not afraid to try to dunk on somebody.
The main takeaway from Harris' performance was how active he was on the defensive end. There was one sequence where he stepped into the passing lane for a steal, proceeded to sprint down the lane, and converted a layup. Harris had his best offensive performance during the final game set of the event. He dropped 10 points, scoring from multiple levels while looking to aggressively attack the rim.
Long is a