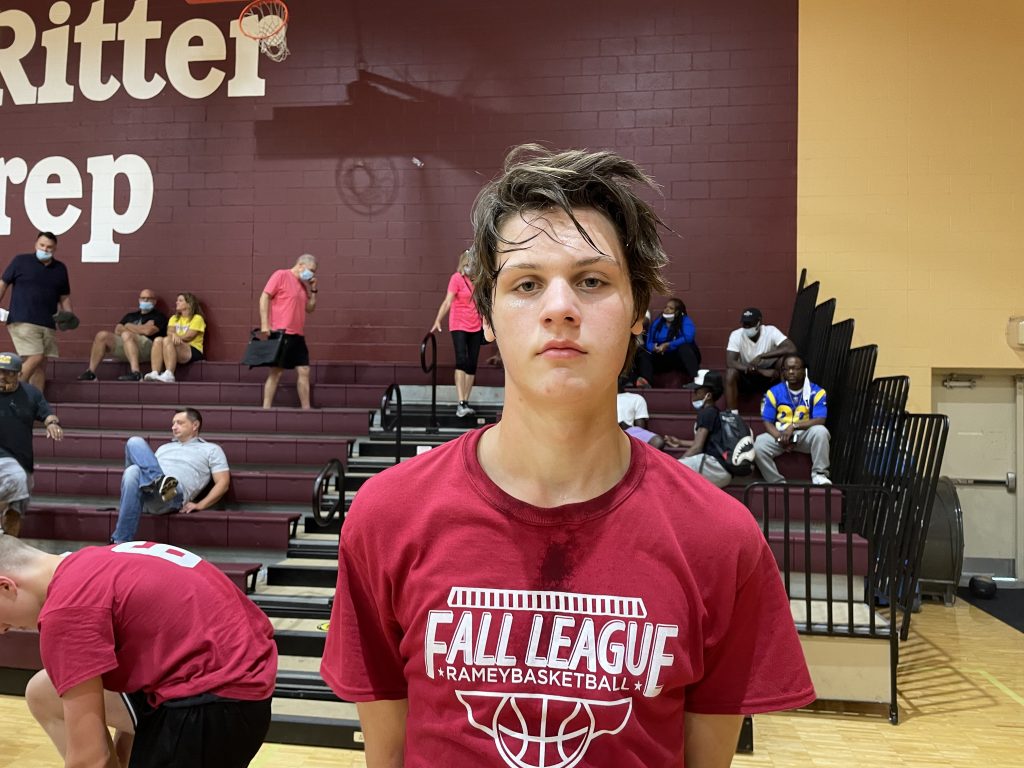 Posted On: 09/22/21 9:34 PM
Prep Hoops Missouri takes a look at some of the young up and coming forwards/posts in the Class of 2025. There are many who have a chance to make an early impact, but here a a few to get you started.
Ben Winkler 6'9 Chaminade: A young big who has good mobility and a nice shooting touch around the basket. He also has a good defensive presence with his height and length inside.
Reese Minnix 6'5 Rock Bridge: A multi-skilled forward who is very comfortable on the perimeter with his ball handling and playmaking ability. He can hit perimeter shots and go inside and score in the post.
Xavier Wilson 6'6 Staley: A very skilled young player who provides all kinds of matchup problems with his height, length and versatile skill set. He handles the ball like a guard and can hit 3-pointers He also scores inside with either hand.
Nathaniel Randall 6'7 Vashon: An athletic young forward with the skills to impact the game at both ends of the floor. He has a quick jump inside and he can score off the drive. He can also block shots.
Jayden Bey 6'9 Confluence: A long and athletic young big who