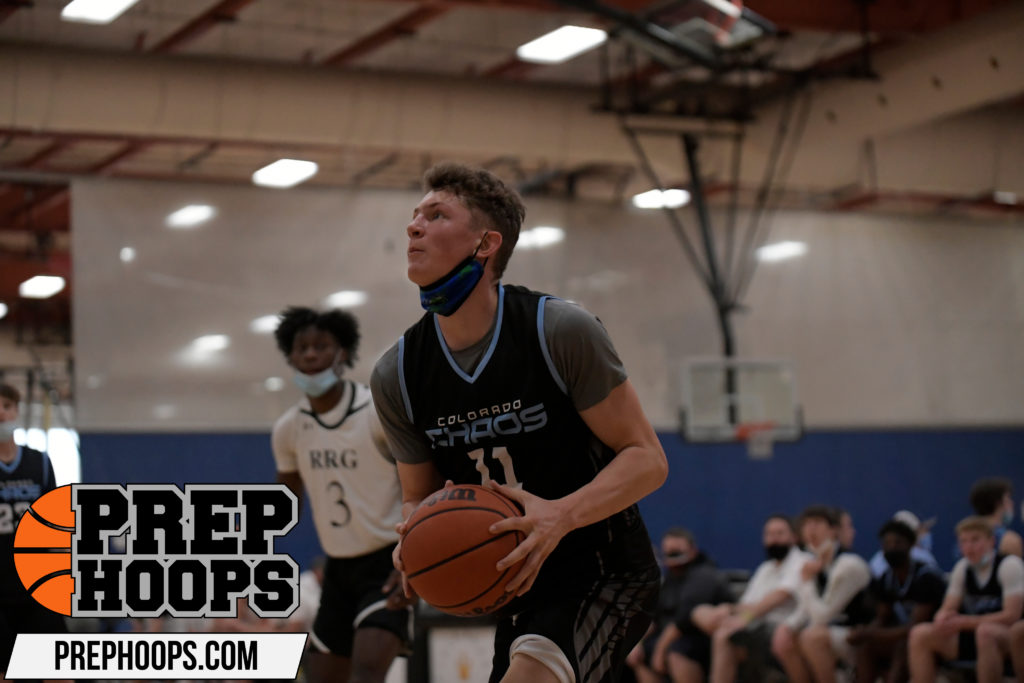 Posted On: 09/19/21 1:48 PM
The Prep Hoops Top 250 Expo in Lakewood, Colorado brought a ton of talented prospects to the floor. With that came lots of height. While there were some big wings in this article we will be focusing on the big men. These are our top choices of big men from the event. 
James Shiers James Shiers 7'1" Mead | 2022 CO - Mead
The 7 footer James Shiers James Shiers 7'1" Mead | 2022 CO showed us once again his a player who is not afraid of any competition. James had all the big men in the camp going at him hard as he is a big target being the only 7 footer in the gym. He more than held his own down low and used his long arms and quick footwork to block multiple shots. On the offensive end, he used that good footwork and athleticism to get past other players to throw down some big dunks. James brought great energy onto the court for his team even at times changing the game's momentum. 
Boubacar Mboup Boubacar Mboup 6'10" | C Colorado Prep | 2022 State CO - Colorado Prep
Boubacar Mboup Boubacar Mboup 6'10" | C Colorado Prep | 2022 State CO was most definitely the biggest player in the gym in terms of pure mass, this made it very challenging for defenders to slow him down around