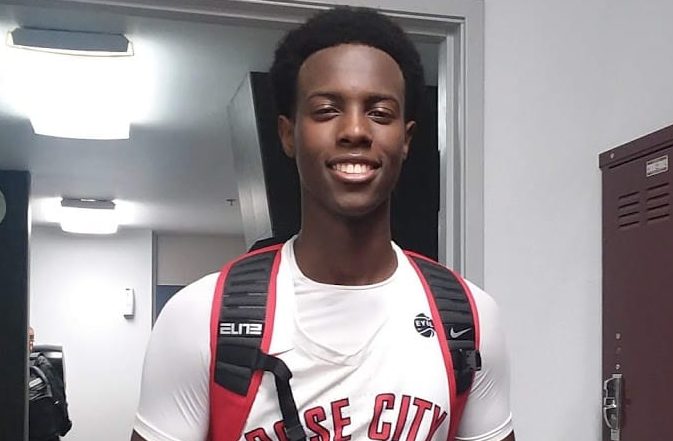 Posted On: 09/28/21 2:41 PM
Barring any last minute decisions, the college destinations of the Class of 2021 in Oregon have been determined and this month, many of those getting ready to start their college basketball careers will have enrolled in school.  Here's a list of those who are heading to the Division I level.
Breakdown: Had it not been for a number of factors – namely the pandemic that threatened the 2021 season and a number of transfers out-of-state- there would have been more than just one member from the Class of 2021 heading to the Division I level.  Technically, you could also count Ben Gregg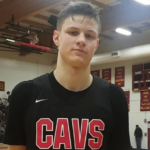 Ben Gregg 6'8" | SF Clackamas | 2021 #50 Nation OR of Clackamas as he graduated early in December and enrolled at Gonzaga in time for their run to the NCAA championship.  Two others that also graduated early and enrolled in college mainly to play football were Drew Carter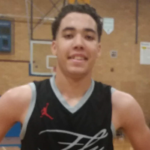 Drew Carter 6'3" | SG Tigard | 2021 OR of Tigard (Colorado) and Nathan Rawlins-Kibonge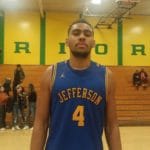 Nathan Rawlins-Kibonge 6'7" | PF Jefferson | 2021 #228 Nation OR of Jefferson (Oklahoma), but it remains to be seen if either or both end up suiting up to play basketball as well.  And some of the guys that left the state before the 2020-21 school year but once played varsity include Crater's Nathan Bittle (Oregon), Lake Oswego's Wayne McKinney (San Diego), and Jefferson's Rayven Turner (Air Force).
The class may not be finished as a number of players have decided to go the prep school or junior college route.  Here are some players who are Oregon high school graduates prior to 2021 who will be making their D-I debuts in 2021-22:
Breakdown: Oregon often has players who head the prep school or JC route before making it to Division I and this year is no exception.  The numbers are a little smaller than we have seen in the past but it will be interesting to see if any more walk-ons emerge this year as they often do in the Pac-12 and West Coast Conferences in particular.
The player who has the best travel story in this year's debuts is no doubt Bostyn Holt.  After graduating from Roosevelt in 2018, he spent a year in prep school in Washington before playing the past two seasons at Coffeyville College in Kansas where he helped lead the Ravens to the national NJCAA title in 2021.  Utah gave him the opportunity at the highest level that couldn't be turned down and the bonus is because of the pandemic, he will have three years of eligibility remaining in Salt Lake.
Another JC transfer moving on is Ty Horner who has had his own journey since graduating from Sisters in 2018.  He originally signed with Biola but left and came back to Oregon to play at Lane.  He then transferred to NJCAA member North Dakota State College of Science and made an impression there and landed the opportunity at Morgan State.  He'll be the first Oregonian to play at an HBCU in the Mid-Eastern Athletic Conference (MEAC) in over 25 years.
Making his D-I debut this season Chuka Mekkam who graduated from Jesuit back in 2017.  The point guard was actually on the roster at Drexel in 2020-21 but did not play due to injury.  Another player in a similar situation is Gonzaga walk-on Evan Inglesby Evan Inglesby 6'3" | SG Barlow | 2020 State OR .  The Barlow alumnus made the team last season but did not get into a game.  He's on the roster again in 2021-22 and is hoping to get some action.
A walk-on looking to make his debut with four-year college experience is Dyshawn Hobson.  The 2018 Corvallis graduate played two seasons at Northwest Christian (now called Bushnell) out of high school before transferring to Oregon State.  After sitting out last year, he's made the roster for the Beavers in 2021-22 – and will be the only Oregon native on the roster.
Finally,  Jasper Reinalda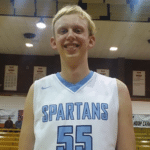 Jasper Reinalda 7'2" | C Corvallis | 2020 State OR will be suiting up for Montana State this season.  The 7-foot-3 center graduated from Corvallis in 2020 and then spent this past year overseas at Donar Prep in the Netherlands, continuing to hone his game.  He will be one of the tallest Division I players in Oregon prep history.